Buying a new construction home is an exciting opportunity, with a wide range of benefits – including modern design, energy efficiency, and the chance to personalize your living space.
However, with so many different types of new construction homes on the market, it's important to understand the differences before making a decision.
In this article, we'll explore the various types of new construction homes available today, and provide insights to help you find the perfect fit for your needs and preferences
4 Types of New Construction Homes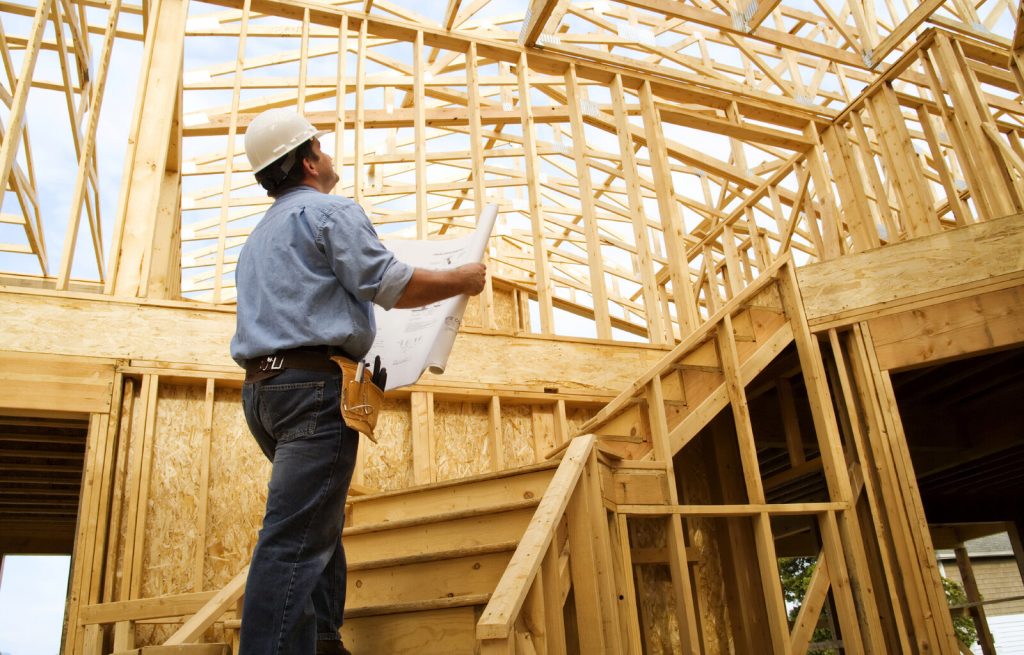 To-Be-Built Homes
Characteristics
To-Be-Built homes are a popular choice among homebuyers. These types of new construction homes are purchased when the home hasn't been constructed yet but is in the planning and design phase, allowing buyers to personalize certain aspects of the property according to their preferences. The process typically involves selecting a "lot" and floor plan from a variety of options provided by the home builders; buyers can then choose from an array of personalized features, such as flooring, cabinets, countertops, and fixtures.
Pros
One of the key advantages of To-Be-Built homes is the level of personalization they offer, giving you the ability to personalize the space to suit your taste and lifestyle. By making selections during the construction phase, you can create a home that reflects your unique style. You'll also enjoy a new home with all the latest energy-efficient features, technological advantages, and modern amenities.
Cons
While To-Be-Built homes offer personalization options, they also require a longer waiting period compared to other types of new construction homes. Depending on the home builder's schedule and the complexity of the project, it can take several months or even a year for the construction to be completed, which may not be ideal for buyers who need to move in quickly. Unforeseen delays or changes in the market can also affect the timeline and potentially increase the overall cost of the home.
Tract Homes & Production Homes
Characteristics
Tract homes, also known as production homes, are built in planned communities or subdivisions. These types of new construction homes are constructed "en masse" by home builders who purchase a large tract of land and divide it into individual lots. The homes in these communities often share similar architectural styles and floor plans, creating a cohesive look and feel throughout the neighborhood. Buyers typically have a selection of floor plans and exterior designs to choose from, allowing for some personalization within the established parameters.
Pros
One of the main advantages of tract homes is their affordability. The streamlined construction process and economies of scale allow the builder to take advantage of bulk purchasing, making these homes more cost-effective compared to other types of new construction. Plus, the planned communities in which tract homes are located often offer amenities such as parks, playgrounds, and community centers, providing a desirable living environment for families.
Cons
One potential downside of tract homes is the limited personalization options. While buyers can choose from a range of floor plans and exterior designs, there may be restrictions on major structural changes or modifications. This can result in a less personalized living space compared to other types of new construction homes, and the uniformity of tract homes might not appeal to buyers seeking a more unique or individualized home design.
Spec Homes & Quick Move-in Homes
Characteristics
Spec homes, short for speculative homes, are built by builders or developers without a specific buyer in mind. These homes are constructed based on the home builder's market research and speculation about what features and finishes will appeal to potential buyers. Spec homes are often completed or nearing completion at the time of purchase, allowing for a quicker move-in process compared to other types of new construction homes. Quick move-in & Move-in Ready homes are a subset of spec homes that are either completed or nearing completion, and are ready for immediate, or near-immediate, occupancy.
Pros
The main advantage of spec homes is the convenience they offer. These homes often come with a set of predetermined features and finishes, saving buyers from the decision-making process and potential delays associated with personalization. And given the widespread availability of quick move-in homes on the market today, buyers who are in need of a home quickly or prefer not to be involved in the construction process can still find a move-in ready spec home that meets their needs. These homes also often come with established warranties, which means more peace of mind for their new owners.
Cons
Of course, an advantage to one buyer might look like a drawback to another – and one potential drawback of spec homes is the limited opportunity for personalization. Since these homes are built based on the builder's market research, buyers may have limited options for selecting finishes or making significant modifications to the design. The quality of materials and finishes in spec homes can also vary, so it's important for buyers to thoroughly inspect the property and ensure that it meets their standards before making a purchase.
Custom Homes & Semi-Custom Homes
Characteristics
Custom homes and semi-custom homes are the epitome of customized living spaces, offering buyers the opportunity to create a home from the ground up that perfectly suits their preferences and needs. These types of new construction homes are built from scratch allowing buyers to work with architects and builders to design a home that is unique to them.
Semi-custom homes offer a middle ground between full customization and pre-designed options, allowing homebuyers to make some modifications to existing floor plans and finishes. Buyers have more flexibility to personalize the home compared to production homes, but with some limitations on structural modifications.
Pros
The greatest advantage of custom and semi-custom homes is the level of personalization they offer. Buyers have the freedom to choose every aspect of their home, from the layout and architectural design to smaller details like fixtures and finishes. This allows for complete control over the functionality, aesthetics, and overall ambiance of the living space. By that same token, custom and semi-custom homes often provide a sense of exclusivity and individuality, as they are tailored specifically to the buyer's preferences.
Cons
The main challenge of custom and semi-custom homes is the complexity of the construction process, which in turn affects timing and budget. Building a custom home requires extensive planning, coordination with architects and builders, and a significant investment of time and resources; any delays or unexpected challenges can extend timelines and increase costs. And even if everything goes to plan, the personalization inherent in custom and semi-custom homes means those homes also come at a higher price point than other new construction options.
Which Type of New Construction Home is Right for You?
Choosing the right type of new construction home depends on your individual preferences, budget, and lifestyle. Consider the following factors when making your decision:
Timeline: If you need a home quickly or prefer not to wait for construction, spec homes or quick move-in homes may be the best option.
Customization: If you desire complete control over the design and finishes of your home, custom or semi-custom homes offer the highest level of personalization.
Budget: Tract homes and production homes are often more affordable due to their streamlined construction process and economies of scale.
Amenities and Community: Consider the amenities and community features offered in different types of new construction homes, such as planned communities with parks, pools, and recreational facilities.
Long-Term Plans: Think about your long-term plans and whether a newly built home aligns with your future needs and lifestyle.
Ultimately, choosing the right type of new construction home involves a careful evaluation of your priorities and preferences. Consider working with a reputable real estate agent or builder who specializes in new construction to guide you through the decision-making process and ensure that your chosen home meets your expectations. With careful consideration and expert guidance, you can find the perfect new construction home to make your own.
Last Updated on July 25, 2023