When it comes to finding the perfect setting for your next chapter, 55 and older communities are becoming an increasingly popular choice. These communities, designed specifically for individuals aged 55 and over, offer a range of amenities, services, and a sense of community that cater to the unique needs and preferences of their residents.
In this comprehensive guide, we'll go into what exactly 55+ communities are, the different types of communities available, the benefits of living in a 55 and older community, common amenities and services offered, and important considerations when deciding if a 55+ and over community is the right fit for you.
What is a 55+ and Older Active Adult Community?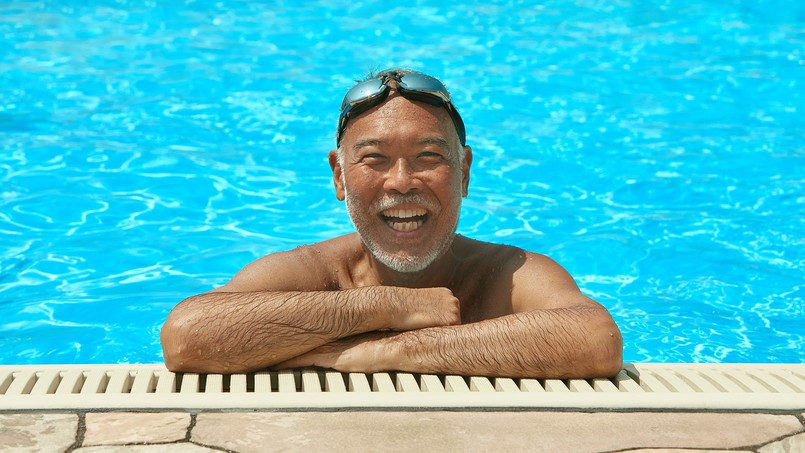 55+ and over communities, also known as active adult or active lifestyle communities, are housing developments specifically designed for individuals aged 55 and older. These communities offer a range of housing options, from single-family homes to apartments, townhomes and condos.
The primary goal of a 55 and over community is to provide a safe, comfortable, and engaging environment for residents to enjoy their golden years. Everything from the layout of the community and the design of the homes to the amenities and services offered is designed to offer an exciting, fulfilling stage of life to their residents.
Types of 55+ Plus & Over Communities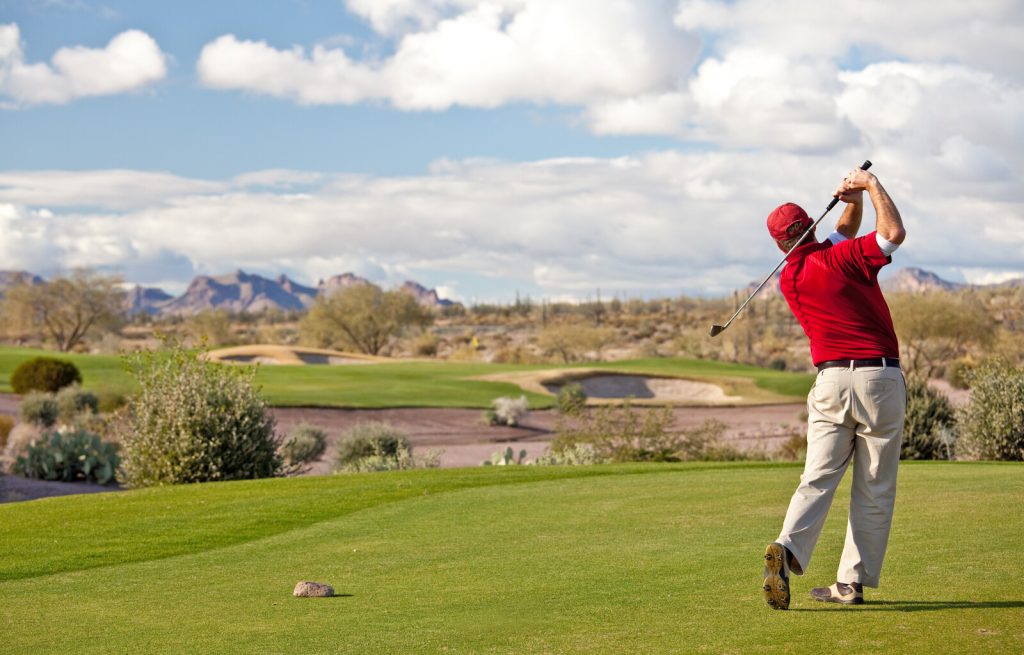 There are several different types of 55+ communities available, each with its own unique features and offerings. Let's take a closer look at some of the most common types:
Luxury Communities
Luxury 55+ communities are designed for those who want to enjoy the finer things in life. These communities often feature high-end amenities such as golf courses, fitness centers, spa facilities, and gourmet dining options. The homes in luxury communities are typically spacious with upscale finishes, offering a luxurious and comfortable living experience.
Active Adult Communities
Active adult communities are perfect for those who want to stay active and engaged in their retirement years. These communities offer a wide range of recreational activities and facilities, like swimming pools, pickleball courts, yoga decks, fitness centers, walking trails, and more. Residents can participate in organized sports, fitness classes, and social events, allowing them to maintain an active and healthy lifestyle.
Golf & Resort Communities
For golf enthusiasts, golf and resort communities provide the perfect living experience. These communities are often built around championship golf courses and offer residents access to top-notch golfing facilities. In addition to golf, residents can enjoy resort-style amenities such as spas, restaurants, and social clubs, creating a truly luxurious and relaxing lifestyle.
Lifestyle Communities
Lifestyle communities cater to specific interests and hobbies, allowing residents to pursue their passions in a supportive and like-minded community. Whether you're interested in art, gardening, or RV travel, there is likely a lifestyle community that suits your interests. These communities often offer specialized facilities and activities tailored to the specific lifestyle focus, fostering a sense of camaraderie among residents with similar hobbies.
What to Expect in a 55+ and Older Community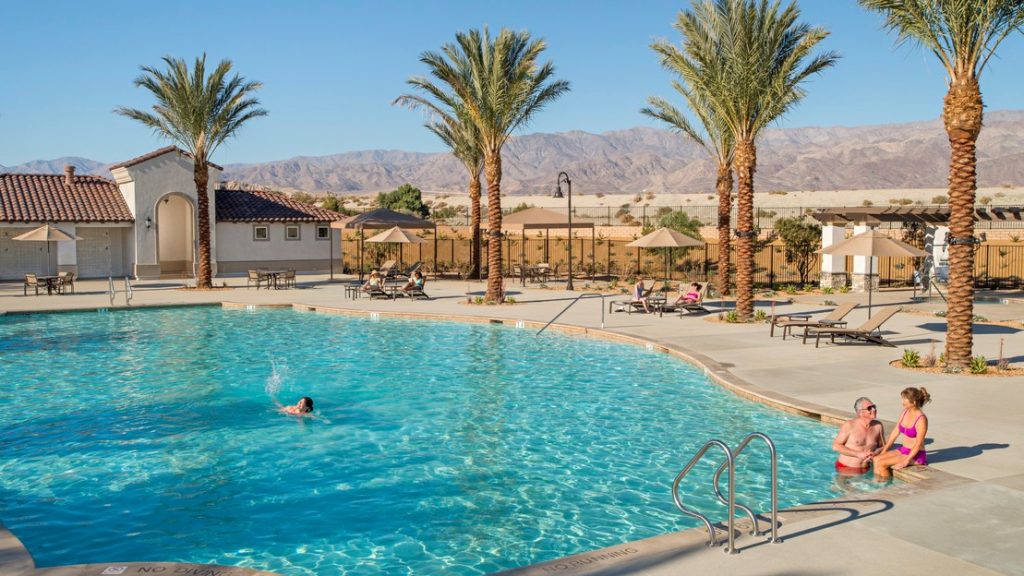 When considering a move to a 55+ community, it's important to have a clear understanding of what to expect. Here are some key features and benefits you can typically find:
Amenities and Services
55+ and over communities often offer a wide range of amenities and services to ensure that no two days are alike. Common amenities may include fitness centers, swimming pools, walking trails, libraries, game rooms, catering kitchens, and social spaces. Many communities also provide services such as landscaping, home maintenance, and security, allowing residents to enjoy a worry-free living lifestyle.
Active Adult Lifestyle Opportunities
Staying active and engaged is a priority for many adults of any age, and 55+ communities provide ample opportunities to do so. From fitness classes and sports facilities to organized outings and social events, there's always something happening to keep residents active and entertained. Whether you enjoy yoga, golf, or arts and crafts, you'll likely find activities that align with your interests in a 55+ community.
Safety and Security
Safety and security are paramount in 55 and older communities. These communities are often gated, providing an extra layer of security and peace of mind for residents. Many communities also have on-site security staff or security systems in place to ensure the well-being of residents, allowing them to enjoy what matters most without unnecessary worry.
Limited Maintenance
Another key facet of 55+ and older communities is the low-maintenance lifestyle they offer. Many communities take care of landscaping, exterior maintenance, and even home repairs, relieving residents of many of the typical obligations of homeownership.
Benefits of Living in an Active 55+ Community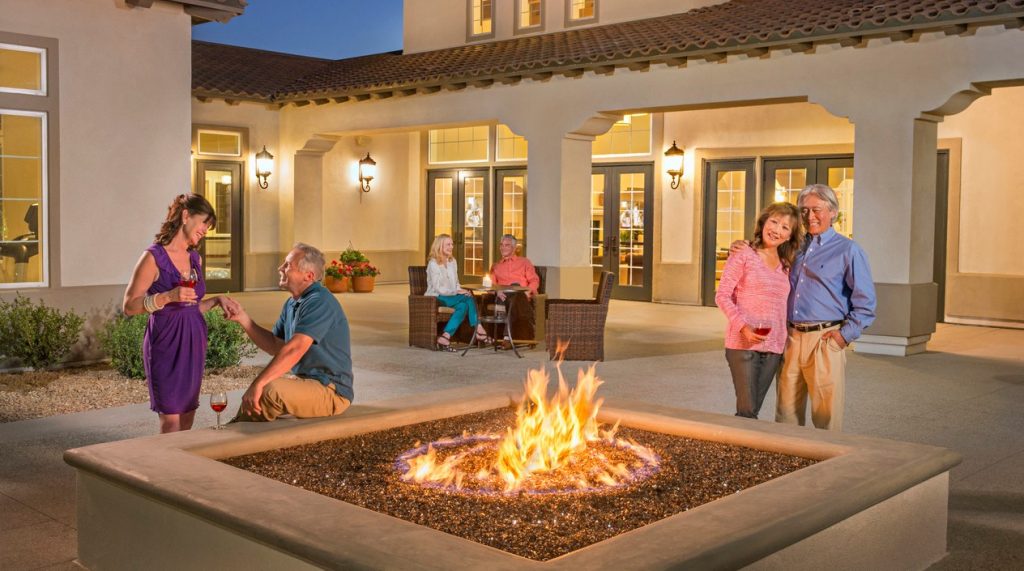 Here are some other key advantages that make these communities an attractive option for 55+ adults:
Active and Engaging Lifestyle
55+ communities are designed to promote an active and engaging lifestyle. With a wide range of amenities and activities available, residents have ample opportunities to stay active, pursue hobbies, and socialize with like-minded individuals. Whether you're interested in fitness, arts and crafts, or social clubs, there is something for everyone in a 55+ community.
Sense of Community
One of the most important features of 55+ communities is the sense of belonging and camaraderie they foster among residents, as they're designed to bring people together and encourage social interaction among residents. From community events and clubs to common gathering areas, there are ample opportunities for residents to connect with their neighbors and form lasting friendships.
Low-Maintenance Lifestyle
The low-maintenance living offered by 55+ communities allows residents to focus on enjoying their new chapter without the hassle of constant upkeep and maintenance tasks – ensuring they have more time than ever to explore their passions and interests.
Resort-Style Amenities and Services
As we mentioned, 55+ communities typically offer a wide range of amenities and services designed to enhance residents' quality of life. We'll go into these in more detail below.
Socializing Across Generations
While active lifestyle communities are primarily designed for 55+ adults, that doesn't mean that the residents are isolated from other generations. Some communities are located near universities or have partnerships with local schools, allowing residents to engage with younger generations through volunteer work, mentoring programs, or shared facilities.
Common 55+ Community Amenities & Services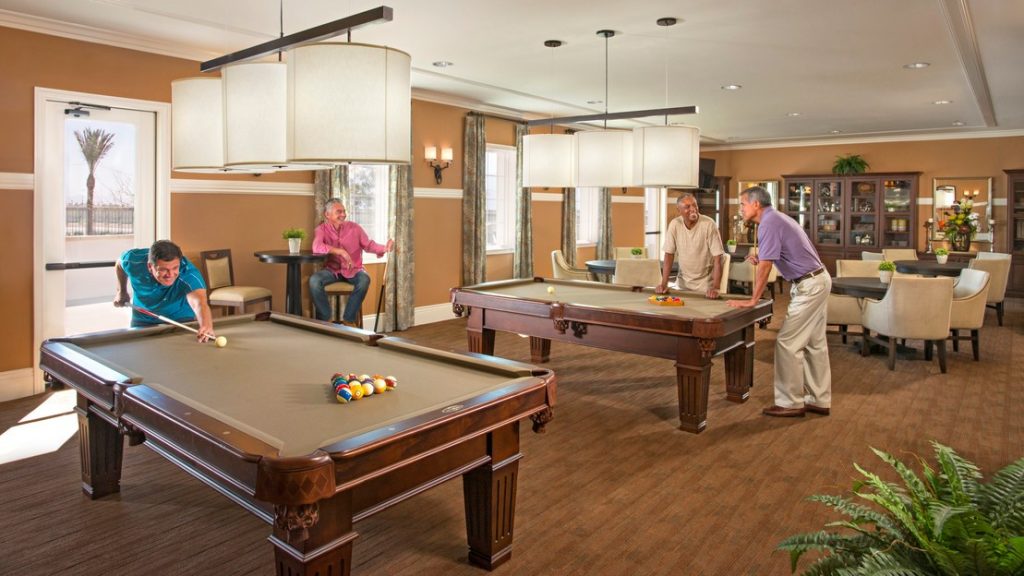 55+ communities offer a wide range of amenities and services to enhance the quality of life for residents. Here are some common amenities and services you can expect to find in a 55+ community:
Fitness Facilities
Many 55+ communities have on-site fitness centers equipped with state-of-the-art exercise equipment, group fitness classes, and personal trainers. These facilities cater to a variety of fitness levels and interests, allowing residents to stay active and maintain a healthy lifestyle.
Swimming Pools
Swimming pools are a popular amenity, offering residents a refreshing way to stay active and cool off during the warmer months. Whether you prefer swimming laps or simply lounging by the pool, this amenity provides a great way to relax and enjoy the outdoors.
Clubhouses and Social Spaces
Clubhouses and social spaces serve as the hub of community activities. These spaces often include gathering areas, game rooms, libraries, and event spaces where residents can socialize, participate in group activities, and attend community events.
Walking Trails and Outdoor Recreation Areas
Many 55+ communities feature walking trails and outdoor recreation areas, allowing residents to enjoy the natural beauty of their surroundings. These spaces provide opportunities for leisurely walks, bike rides, picnics, and other outdoor activities, encouraging an active and healthy lifestyle.
Community Gardens
Community gardens are also a popular amenity, providing residents with the opportunity to cultivate their own plants, flowers, and vegetables. These gardens foster a sense of community and connection with nature, allowing residents to enjoy the therapeutic benefits of gardening and share their harvest with their neighbors.
Social Clubs and Interest Groups
55 and over communities often have a variety of social clubs and interest groups to cater to residents' diverse interests and hobbies. Whether you're interested in book clubs, card games, arts and crafts, or travel, there is likely a club or group that aligns with your passions. These clubs provide opportunities for socializing, learning, and pursuing shared interests with like-minded individuals.
On-Site Dining Options
Some 55 and older communities offer on-site dining options, ranging from casual cafes to formal dining rooms. These dining facilities provide convenient and delicious meal options for residents, eliminating the need to cook every day. Additionally, communal dining spaces create opportunities for socializing and enjoying meals together with neighbors.
Transportation Services
Many 55+ communities provide transportation services to help residents get around easily. Whether it's scheduled shuttles to nearby shopping centers and medical facilities or organized outings to cultural events and attractions, these services ensure that residents can maintain an active and independent lifestyle.
Is an Active Adult 55+ Community Right for You?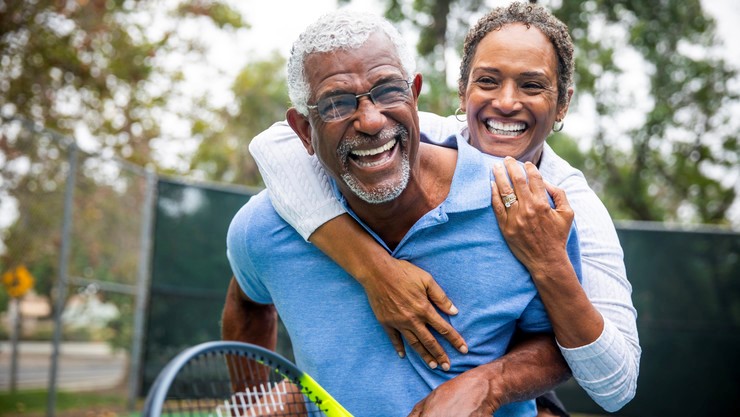 Deciding whether a 55 and older community is the right fit for you requires careful consideration of your needs, interests, preferences, and lifestyle.
Consider the amenities, activities, and social opportunities available in the community and whether they resonate with the life you'd like to lead. Does a low-maintenance lifestyle appeal to you? Do you want to get to know your neighbors? Is there a 55+ community in an area you'd like to move to? These are all factors to consider.
You'll also want to evaluate the financial aspects of living in a 55+ community, including the cost of your home, monthly fees, and any additional expenses such as homeowners association (HOA) fees. Consider your budget and long-term financial goals to ensure that a 55+ community is a financially viable option for you.
Can Someone Under 55 Buy a Home in a 55+ Community?
While 55+ communities are designed for individuals aged 55 and older, there may be some flexibility when it comes to younger residents. In certain circumstances, someone under the age of 55 may be able to buy a home in a 55+ community. However, there are usually specific guidelines and exceptions that apply for who can live in a 55 Plus Community.
For example, if a spouse or adult child over the age of 18 is moving in with the primary resident who meets the age requirement, exceptions are often granted. This allows for families to live together while still adhering to the overall age restrictions of the community.
It's important to note that the rules and regulations regarding younger residents can vary from community to community. Some communities may have stricter guidelines and only allow exceptions in specific circumstances, while others may have more flexibility. Before considering a move to a 55+ community, it's essential to research and understand the specific age requirements and exceptions of the community you are interested in.
K. Hovnanian's® Four Seasons 55 & Older Active Adult Communities
Interested in finding a 55+ community? Be sure to explore K. Hovnanian's Four Seasons active adult communities.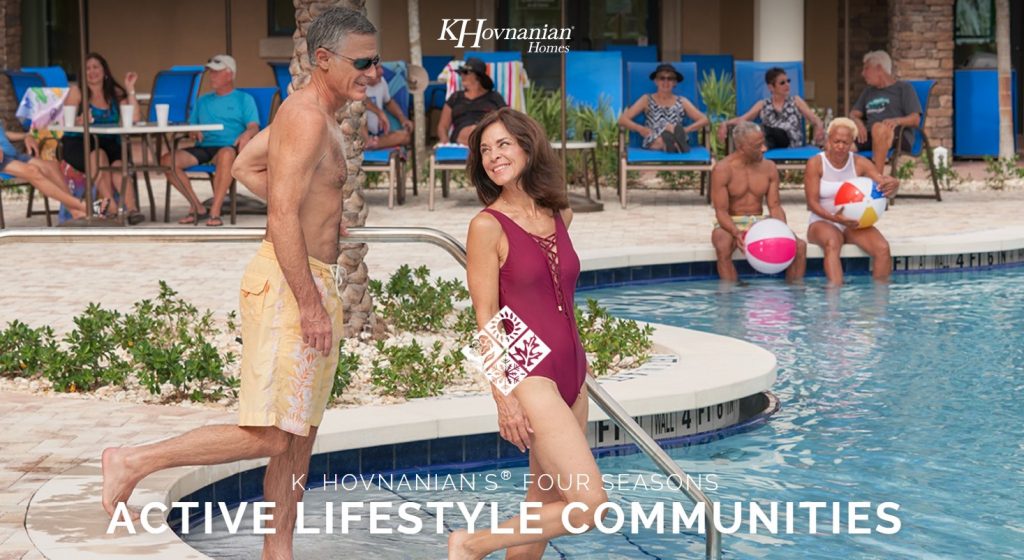 Made for active adults aged 55 and over, each of these communities has its own distinctive character, but with key components in common: a vibrant array of amenities and activities, warm and welcoming social atmosphere, beautiful homes with open layouts and upscale finishes, and low-maintenance lifestyle allowing you to focus on what matters to you.
Whether you're playing pool in the game room, chatting over drinks by the barbecue pit, challenging your neighbors to a friendly game of pickleball, taking a dip in a glittering community pool, catching a show at an outdoor amphitheater, or taking a rejuvenating class on the yoga deck, we know you'll love spending your next chapter in a K. Hovnanian's Four Seasons community.
Learn more today! Or check out our 55+ and older community locations across the country:
55+ and older communities offer a range of benefits to their residents. From promoting an active and engaging lifestyle to providing a strong sense of community and convenience, these communities can be an ideal setting for your golden years.
Researching different communities, visiting them in person, and speaking with current residents can provide valuable insights into whether a 55+ and over community is the right fit for you. Once you find a community that works for you, you can create a fulfilling, vibrant lifestyle surrounded by like-minded individuals, and start your next chapter in just the right place.
Last Updated on August 30, 2023