Buying a home is an exciting time, but house hunting can be stressful and confusing. Choosing the perfect home for your lifestyle is a huge decision.
New construction homes are a fantastic option, but the building process can take a few months. Move-in ready homes let you enjoy the benefits of new construction without having to wait.
In your search, you may have heard the terms to-be-built homes, move-in ready or quick move-in.
We'll explain what a move-in ready home is and what the benefits of owning one are:
What is a Move-In Ready or Quick Move-In Home?
Typically, new construction homes are sold and built with input and/or customization from a home buyer – however, home builders will sometimes start building and completing homes in a community before the homes are actually sold –
– these are known as "quick move-in" or "move-in ready" homes – homes that have already passed the design, customization, and personalization stages and are either fully built or under construction.
What does it mean when a new home is move-in ready?
When a home is listed as "quick move-in" or "move-in ready" it means that most design decisions – such as, finishes, appliances or upgrades – have been made by the builder and are already being constructed or implemented.
This means when you see a new construction home listed as quick move-in or move-in ready, that that home is either available immediately or will be within the next few months.
Move-in ready homes are often available either immediately or within the next several months.
When a home is move-in ready, while there may still be a month or two before the home is finished, most of the construction is already done – at this point, customization is extremely limited. If you are looking for more personalization and involvement in the process, then a to-be-built home may be better suited to your needs.
What's the difference between move-in ready and to-be built?
To-Be-Built
A to-be built home is a home that you go into contract on before the home is built. You can often choose the homesite, or location of the home, as well as the home design or floor plan.
Once the home design is selected, you will have a number of decisions to make depending on what personalization's your builder offers.
You can make structural selections for things like a bumped-out breakfast nook, adding a full bathroom to a loft space or finishing a basement.
Once all structural selections are made, you will move on to your interior design selections, which include decisions on everything from floor type and color to the style of the kitchen faucet.
Move-in Ready / Quick Move-in Home
Move-in ready homes or quick move-in homes (also known as "spec homes") are new construction homes that are either completed or are set to be completed on a much shorter timeline than if you were to buy pre-construction or a to-be-built home.
With a quick move-in or move-in ready home, you may have two to three months until the home is complete, and in some cases you may be able to make interior finish decisions depending on what stage of construction the home has reached.
However, with most move-in ready homes, those choices have already been determined by the builder, resourced for, and the home is complete. Anything that you want to have changed, you would have to address and/or renovate on your own.
Move-in ready homes, often come with designer features and upgrades, while having quicker move-in times without needing to endure a lengthy build or construction process – if you are looking for a new home, but don't want to wait or be bogged down with customization and decision making, a quick move-in or move-in ready home maybe the perfect choice.
6 Benefits of a Move-In Ready Home
Depending on what's important to you during your home search, you may find that a new construction move-in ready home is the best option to suit your lifestyle. Here are some of the top benefits of a buying a move-in ready home: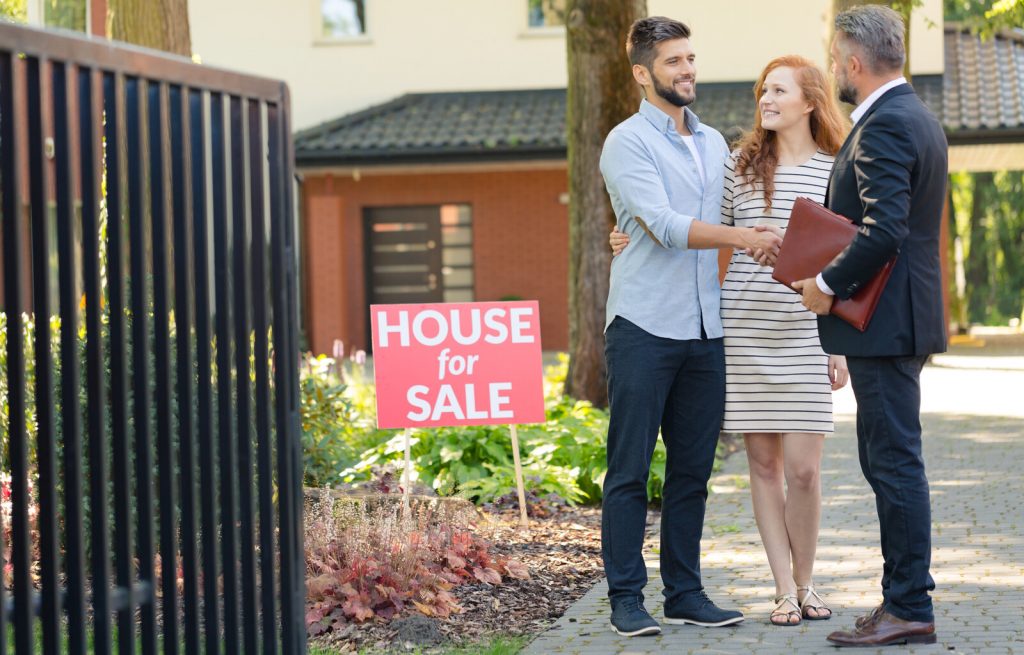 1. It's Ready in No Time
Whether you've already sold your home, starting a new job, or you're looking to relocate before the new school year, you won't have to compromise your schedule when you buy a move-in ready home.
Although you'll have fewer personalization options, you'll save time and have fewer decisions to make.
Move-in ready homes are a great option for buyers who have a short time frame to move and still want the benefits of new construction.
2. Beautiful Designer Finishes
When you buy a move-in ready home, you'll enjoy the style and beauty of a new construction home without the wait.
These homes feature beautiful finishes and modern layouts, hand-selected by interior designers. This means you won't have to deal with the challenge of deciding whether the kitchen cabinets you choose match the backsplash, or which lighting fixtures will look the best.
As we mentioned earlier, if you purchase a home that is not yet 100% completed, you may still be able to make some decisions regarding the finishes.
Although you may not be able to personalize as much as you'd like, you're still getting a new construction home, so once you move in you'll be able to spend your time making memories in your new home and entertaining family and friends, instead of tearing out shag carpets and floral wallpaper.
3. Worry Less and Spend Less.
Move-in ready homes can not only save you money on maintenance (because they're brand new and more efficient) – but you can also enjoy peace of mind because everything will be under warranty.
With brand new modern plumbing, appliances, heating and air conditioning, you won't have to deal with unexpected out-of-pocket expenses after move-in.
Moving is stressful, but you'll have a fewer things to worry about in your move-in ready home.
4. Move-In Ready Homes Come with Built-In Upgrades
Many of the most attractive upgrades — like stainless-steel appliances and high-end flooring and cabinets — are already installed in move-in ready homes.
Walking into a move-in ready home is a bright and welcoming experience from the moment you enter the front door. The open floor plan, modern finishes, and gourmet kitchen are features you might have otherwise have had to endure months of renovations for.
5. Energy Efficiency
You'll love the modern construction and advanced technologies in your move-in ready home — and so will your wallet. Because these homes are built with the latest advances in construction materials and building practices, homeowners will have lower monthly utility bills. The newly-insulated walls, and brand new windows and doors, make heating and cooling more efficient. Not only is this better for your budget – it helps the planet, too.
6. You Can Lock-In Your Rates
When financing your new home comes into play, move-in ready homes offer another perk in this current environment of rising interest rates.
With a to-be-built home, you are not closing on the home until the home is complete. This leaves room for unpredictable rises in interest rates between signing the contract to actually locking in your rate (though on the flip side, it could also mean lowered interest rates in the future).
Some lenders, like K. Hovnanian(R) American Mortgage, L.L.C., can offer you programs like a long term mortgage rate lock or a Construction to Permanent loan to mitigate that risk. They can also talk through any signs they might be seeing of interest rates rising or falling in the future.
If you're buying a move-in ready home, you may not need to worry about a mortgage rate lock since you will be closing on the home more quickly, and you should be able to lock-in the current rate and avoid any potential interest rate hikes.
Is a Quick Move-in or Move-in Ready Home Right for You?
We've told you some compelling benefits of a Move-in ready home, but that doesn't mean they're for everyone. It really comes down to your flexibility and timing.
Your Timeline
Your personal timeline should be the first thing to consider.
If you've sold your current home or have a pressing life change that is requiring you to move quickly, then a move-in ready home can take a lot of stress out of the search.
On the other hand, if you're in a situation where you can plan for your move at least a year in advance, then you may pot for a to-be-built.
Your Preferences
The second thing to consider is your preference. Do you want to have control over all of the decisions from location to floorplan to…well, everything PLUS the kitchen sink?
Then a to-be built would be the way to go, and you can work with your builder every step of the way.
If you're looking for a beautiful new construction home that has the number of bedrooms and bathrooms you need, as well as the basic features that work for your family – and if you're comfortable having professionals make the choices for you –then a move-in ready home may work nicely.
A move-in ready home would also be something to consider if you're someone who gets overwhelmed by lots of decisions, since most of the factors have been determined.
A Quick Move-in or Move-in Ready Home Can Give You Options
If you thought that your only options for your next home were to wait patiently for your new construction home to be completed, or to settle for a resale with a shorter timeline, you now have another option!
Move-in ready homes can be the perfect marriage of new construction benefits on a resale timeline. They can make your new home journey simpler – and if that is what you're looking for, rest assured that you have options.
K. Hovnanian Quick Move-In Homes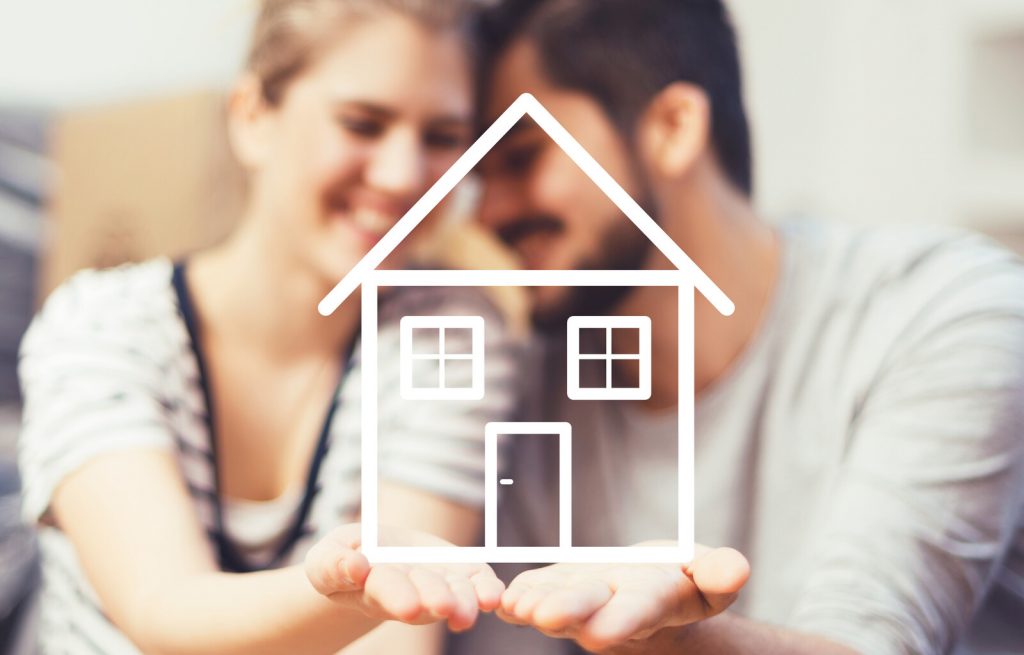 K. Hovnanian® offers a line of stunning move-in ready homes, called Quick Move-In Homes. These homes are available in 13 states, from the eastern seaboard to Texas and California.
These homes are in some of the fastest-growing, safest and most desirable neighborhoods in the country. With so many options, you can choose the perfect location for your lifestyle.
Whether you're looking to purchase your first home, find more space, relocate or downsize, move-in ready homes have something to offer everyone.
When life intervenes, let K. Hovnanian® can help you move at the speed you need.
At K. Hovnanian Homes, with meticulous attention to detail and excellent customer service, we take pride in building beautiful new construction homes and communities across the nations – with a wide offering of homes and designs, you can be sure to find a new home to fit both your lifestyle and your budget.
To learn more, Contact Us Today or use our home search to Find a K. Hovnanian Community in your area, state, or across the country!
Last Updated on March 21, 2023