Craftsman style houses are one of the most popular home styles in the United States today. The Craftsman style dates back to the late 19th century, having its origins in the British Arts and Crafts movement of the 1860s.
So, what is it that makes this style of house endure and remain a top choice of homebuyers in the 21st century? Let's look at some of the common features and characteristics of the Craftsman style and the appeal it holds.
What Is a Craftsman House?
Craftsman homes emphasize horizontal lines and showcase natural materials, originality of design and the visibility of handicraft. The common features of the Craftsman style include low-pitched gable (triangular) roofs, overhanging eaves with exposed rafters and beams, heavy, tapered columns, patterned window panes and a covered front porch.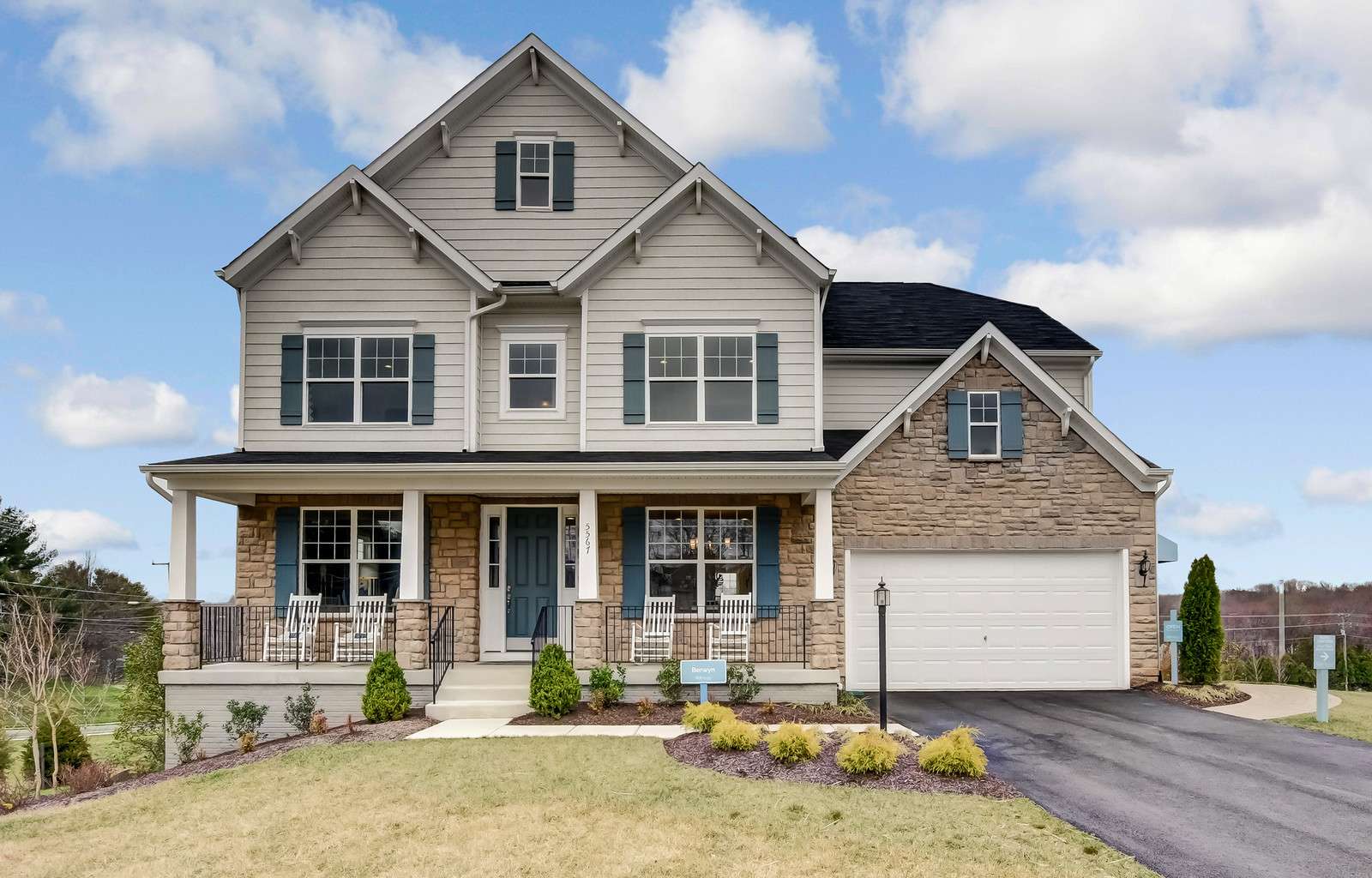 Craftsman house exteriors emphasize harmony with surrounding nature. Typical roof colors are natural brown, green and red, complemented by an olive, dark green or russet body. Craftsman style interiors feature open floor plans and a variety of built-in spaces, such as bookcases, cabinetry, nooks and window seats as well as prominent integral fireplaces.
To summarize, here are the main features of the Craftsman style:
Front porch – adding charm and providing a warm and inviting quality
Low-pitched, gabled roof – boasting decorative supports
Tapered columns – making Craftsman style homes visibly and physically sturdy
Double hanging windows – improving the view and increasing the amount of natural light
3 Benefits of Craftsman Style Houses
1. Beauty
Natural materials, porches with tapered or double columns, wide eves with exposed rafters and beams, and decorative finishing details all contribute to the aesthetic appeal.
2. Well-designed interiors
Open floor plans and built-in spaces improve the usability of interior space. Craftsman-style houses are exceptionally comfortable to live in.
3. Sustainability
With a smaller footprint and less interior space than many new homes, Craftsman-style houses use fewer resources to build and less energy to maintain. The use of natural building materials inside and out is also eco-friendly. And when you buy a new Craftsman style home, you'll also enjoy the benefits of a highly energy-efficient home.
The Craftsman style has endured for well over 100 years. Its combination of beauty, durability and sustainability explains why it has remained a favorite choice of American families.
K. Hovnanian Homes builds Craftsman style houses in many areas of the United States. Find a new K. Hovnanian community in your area and let us help you find your dream home.
Last Updated on July 8, 2020