According to a new report from Google, ranch style houses are now the most commonly searched-for style of home in the United States. But what is a ranch style house? And what are some of its defining features and benefits? In this article, we'll explain the common characteristics of ranch style homes and consider a few reasons for their growing popularity.
So, What Is a Ranch House?
Traditional ranch style homes are single-story houses commonly built with an open-concept layout and a devoted patio space. Ranch home designs often feature long, low-pitch rooflines and large windows along the front of the house. The shape of a ranch style house can vary. Most are rectangular, but they can also be built in a "U" or "L" shape. Other common features of ranch style homes include sliding glass doors that open onto the patio or backyard, wide roof eaves, and an attached garage.
It's important to note that while most ranch style homes don't feature a second floor, many do have finished basements. Serving as an additional floor, the basement increases the overall space available in the home and works great as an area for a home theater, a home gym, or additional bedrooms.
To summarize, here are the common characteristics of a ranch style house:
Single story
Open concept floorplan
Rectangular, "U", or "L"-shaped
Devoted patio or deck space
Large windows and sliding glass doors
Low-pitched roofline with wide eaves
Often includes a finished basement
Often features an attached garage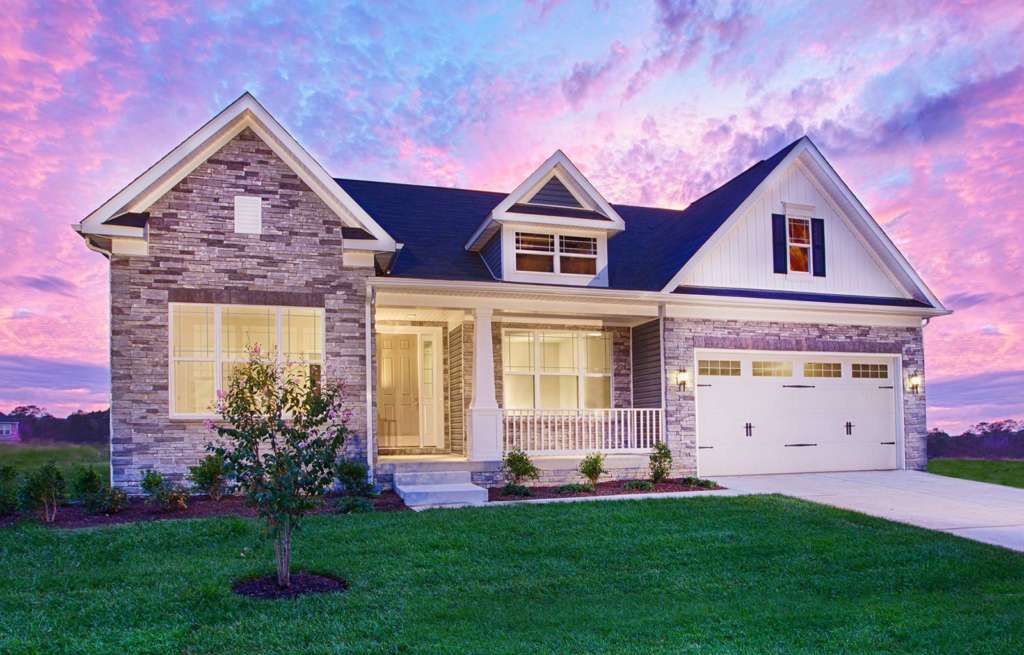 3 Benefits of Ranch Style Houses
1. No Need to Trudge Up the Stairs
Because ranch style houses don't have a second floor, living in one means you won't need to run up and down the stairs every day. For this reason, ranch homes are especially popular with older residents who have greater difficulty moving around than they once did. The lack of stairs also frees up more living space on the home's first floor.
2. An Open and Inviting Ranch Floorplan
Though ranch homes originated in the 1920s, they were ahead of their time in featuring the wide, open-concept floorplans that are in vogue today. An open ranch house floorplan makes it easier to entertain, bringing together the kitchen, living room, and dining room, and helps capture natural light in every room of the house.
3. Easier Exterior Maintenance
With just one floor and a low-pitched roofline, ranch homes make for easier exterior maintenance and repair. Cleaning your gutters and windows won't ever require climbing a ladder up onto the roof.
With these key benefits of living in a ranch house, it's not hard to see why more and more people are growing interested in ranch style home designs.
To learn more about ranch homes and all our other types of new homes, visit khov.com.