Considering new construction homes in Maryland? You're not the only one! From vibrant cities to charming suburbs in the rolling countryside to the coasts of the Chesapeake Bay and Atlantic Ocean, Maryland's diverse geographies, compact size, and proximity to major government buildings, military bases, metropolitan hubs, and more offer a fit for every lifestyle, making Maryland a wonderful place to buy a new home.
If you're thinking of making a move to a new home in the "Free State" of Maryland, there are a lot of decisions you have to make. You'll have to choose where you want to live, find the right home builder, choose a style of home and floor plan, and more.
Whether you're a first-time Maryland homebuyer or are just ready for an upgrade, we'll walk you through everything you need to know in this guide.
7 Steps to Buying a New Construction Home in Maryland
Step 1: Decide Where in Maryland You'd Like to Live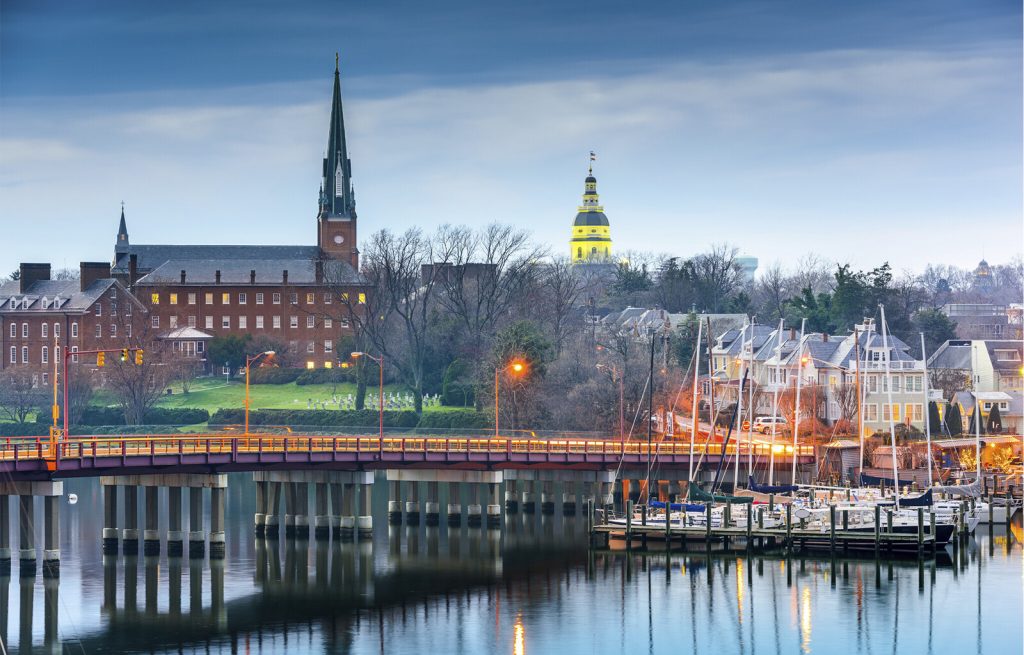 Maryland is a perfect blend of contemporary cities and suburbs with historical charm. Five distinct regions offer different energies, economies, and landscapes.
Known for its booming healthcare and government industries, it's home to iconic institutions like Johns Hopkins University and Hospital and NSA Headquarters.
Famous for its crab cakes, soft-shell crabs, and Old Bay-smothered blue crabs, Maryland is an exciting place to discover food, arts, and culture. Sports lovers will have many Maryland and Washington D.C.-area teams to root for, including the Baltimore Ravens and Washington Commanders football teams and the Baltimore Orioles and Washington Nationals baseball teams.
Cant wait? Start your new life in Maryland today! Browse our selection of New Homes for sale in Maryland and find the perfect home to start your new adventure.
Frederick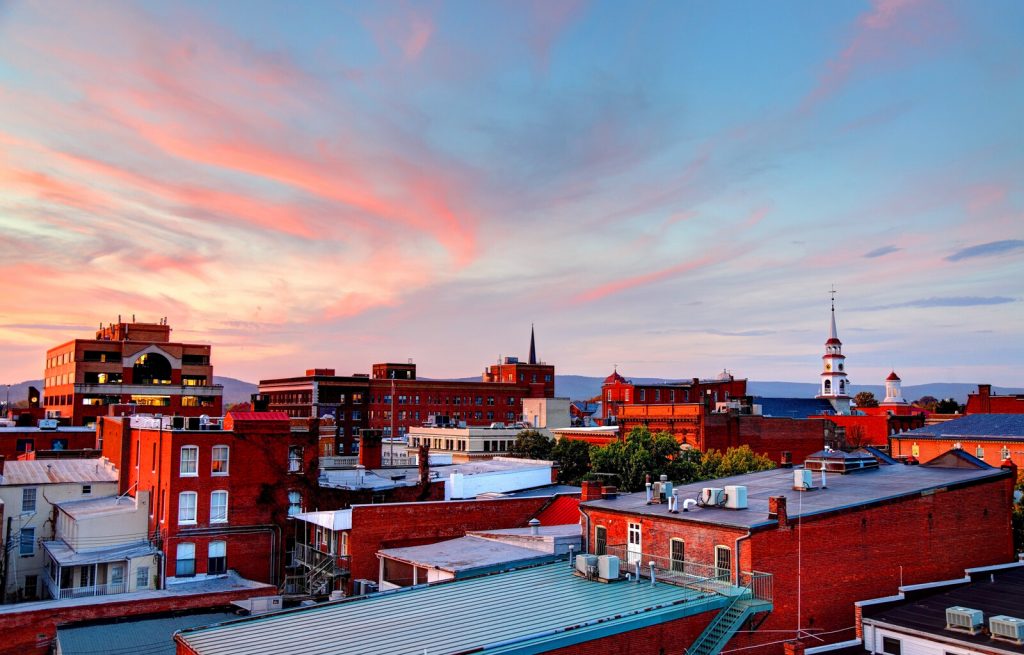 With its historical charm, breathtaking nature, and wine and dining scene, Frederick is a tranquil city in Western Maryland.
Downtown, a 50-block historic district offers a day full of boutique shopping, visiting art and history museums like Gaslight Gallery and the National Museum of Civil War Medicine, and hopping between breweries and distilleries like Brewer's Alley Restaurant, McClintock Distilling Company, and Idiom Brewing Co. Sprawling Baker Park and picturesque Carroll Creek Park are perfect for a breath of fresh air and a walk in the sunshine. A public art trail allows visitors and residents to wind through the city as they enjoy exquisite murals, sculptures, and public art sheds.
Wine connoisseurs will love the Frederick Wine Trail, which stops at vineyards across the city. Ninety acres of grapevines dating as early as the mid-1970s cover former Civil War battlefields.
Less than 30 minutes away is Catoctin Mountain Park, a tranquil getaway of hiking trails and campgrounds in the beautiful Blue Ridge Mountains.
Interested in Frederick, MD? Come see our full selection of new construction homes in Frederick or contact us today to learn more about new K. Hovnanian homes for sale in Frederick, MD.
Kent Island/Chester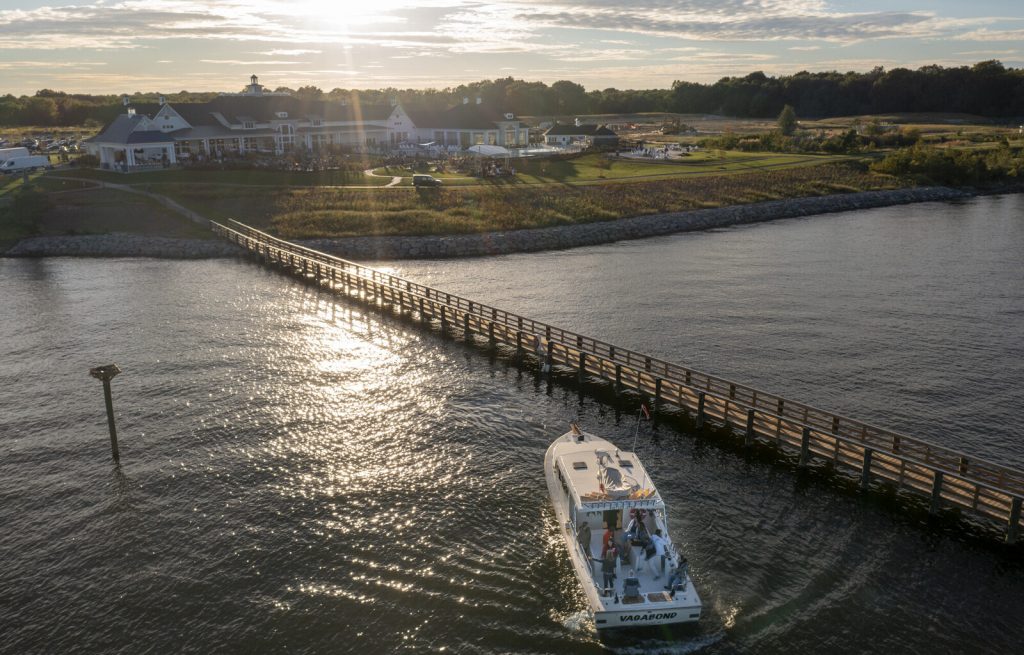 Nestled in the Chesapeake Bay between Annapolis and the Eastern Shore, Kent Island and Chester are known for their gorgeous scenery, fresh seafood, local wineries and distilleries, historic sites, and arts and antique shopping.
With beaches, parks, and waterfront nature trails like the award-winning Terrapin Nature Park, serene Matapeake Park, and secluded Ferry Point Park Beach, Kent Island and Chester are a paradise for lovers of the great outdoors. Fishing, crabbing, and boating on the Chesapeake Bay are popular. Back on land, there are wineries and distilleries with stunning views. You can even take to the sky with a hot air balloon tour at Delmarva Balloon Rides in Chester.
Thinking about Chester & Kent Island? Check out our selection of new homes in Chester MD or contact us today to learn more about new K. Hovnanian homes for sale in Chester, Maryland.
Baltimore/Baltimore County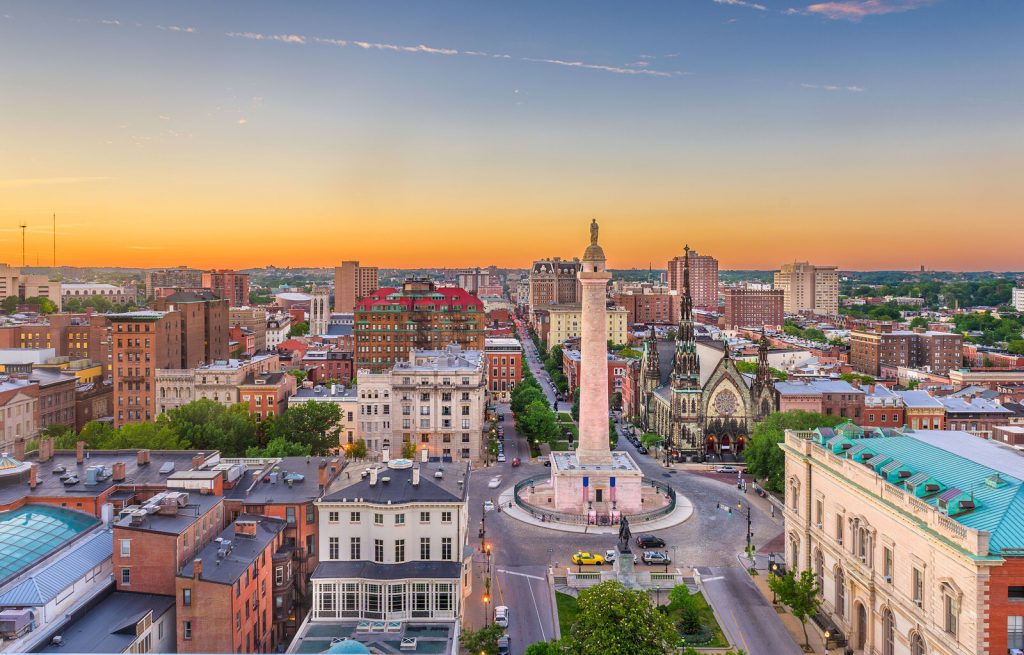 Affectionately known as Charm City, Baltimore is Maryland's largest city. A hub of art, culture, history, business, industry, and tourism with rowhome-lined streets with a population under 600,000, Baltimore has both the bustling vibrancy of a global city and the grounded charm of a residential neighborhood.
The iconic Inner Harbor offers stunning views of Baltimore City's skyline and attractions like the National Aquarium. The growing Waterfront Promenade will take you on a scenic walk from shopping in Canton to the bars, restaurants, and cobblestone streets of Fell's Point. Right off I-395, there's the iconic Oriole Park at Camden Yards, M&T Bank Stadium, and Horseshoe Casino, where you can catch a game (listen for the "O!" during the National Anthem at an Oriole's game), test your luck, and see your favorite singer in concert.
To the north, and surrounding much of Baltimore City, is the sprawling Baltimore County, where towns like Towson offer more suburban living, shopping malls, universities, and nature like Gunpowder Falls State Park Hammerman Area and Patapsco Valley State Park.
Just 10 miles south of Baltimore is Baltimore/Washington International Thurgood Marshall Airport. Around 40 miles south and easily accessible via MARC train is Washington D.C.
Interested in Baltimore, MD? Check out our selection of new homes in Baltimore or contact us today to learn more about new K. Hovnanian homes for sale in Baltimore, Maryland.
D. C. Metro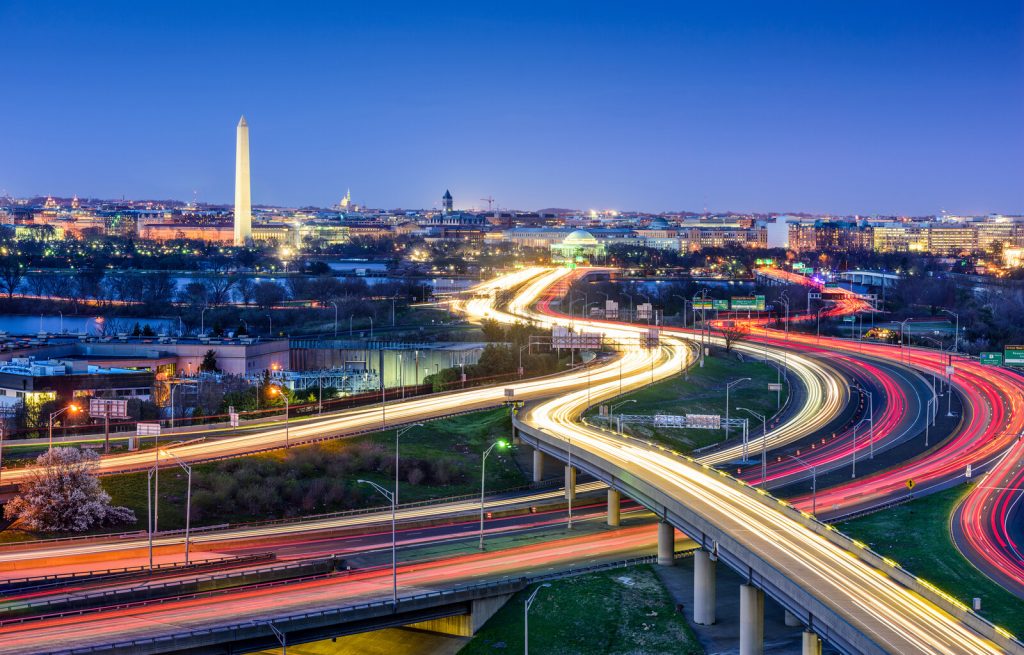 The D.C. metro area or National Capital Region–part of what's colloquially known as the DMV (an acronym for D.C., Maryland, Virginia)–encompasses Washington, D.C., southwestern Maryland, and northeastern Virginia.
As the nation's capital, D.C. houses some of the country's most important government buildings and national monuments like the Washington Monument, Lincoln Memorial, and Tomb of the Unknown Soldier, which is part of Arlington National Cemetery. But from the academic and sophisticated streets of Georgetown to the historic Chinatown, to the cosmopolitan and walkable Downtown, D.C. is not only a place for politics and history.
A few miles south of D.C. is the delightful Old Town Alexandria, which is the perfect place for a weekend afternoon outing. Shopping, dining, and enjoying stunning views of the Potomac River or the architecture of King Street are wonderful for adults and families alike.
Many towns and suburbs in the D.C. metro area like Frederick, Gaithersburg, Ashburn, and Arlington are noted for their excellent schools, with Alexandria's Thomas Jefferson High School for Science and Technology ranking #1 in the country on some lists. These areas' proximity to major cities, government and military institutions, breathtaking nature, and transit providing easy access to the Northeast Corridor make the D.C. metro area attractive to many professionals and families.
Looking to move to Washington, D.C.? Check out our selection of new homes in the DC Metro Area or contact us today to learn more about our new K. Hovnanian homes in Washington, D.C..
Step 2: Choose The Type of New Home You Want to Live In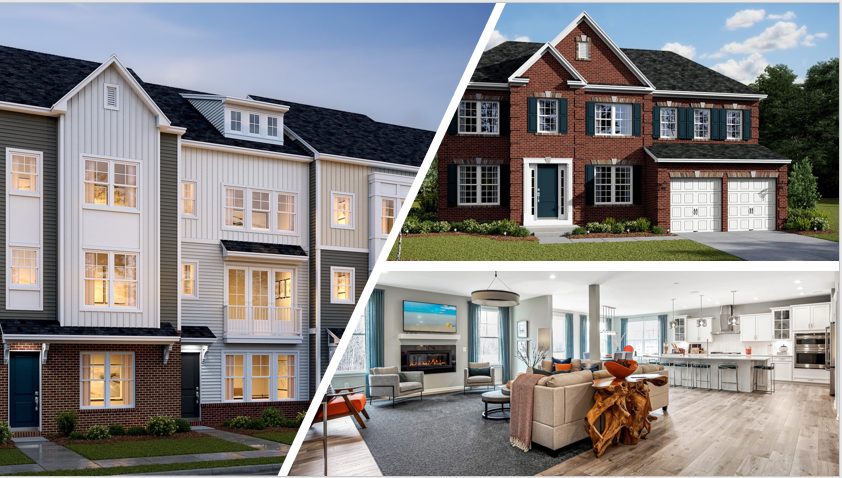 When you purchase a home instead of renting, you get to build equity and live in a space that you can personalize.
But there are also key differences between different kinds of homes, which are important to consider.
Let's look at some common options for new build homes in Maryland.
Single-Family Homes
As a house that is not attached to any others and intended for only one household to live in, single-family homes are wonderful for anyone seeking privacy, space, and independence.
In these homes, you may have more and larger bedrooms and bathrooms than in an apartment or townhouse unit. You'll also have some amount of outdoor space, which is also likely more than you'd have in an attached home or condo.
Single-family homes generally allow growing families and ambitious homeowners to renovate and expand so their homes better fit their lifestyles and needs.
While these homes can be more expensive than multi-family homes, they can also be a savvy financial investment.
Townhomes & Condo's
Multi-family or multi-unit homes like townhouses and condos are great options as starter homes for first-time homebuyers or simple living without excessive space for smaller households.
Their small size means they're often less expensive and more manageable than single-family homes. They can also offer more of a sense of community due to amenities like swimming pools or parks as well as your proximity to your neighbors.
Multi-Generational / Extra Suites
From grandparents to college students to adults with disabilities to long-term guests and beyond, there are many ways a multi-generational household can look. Private suites or apartments within a home–such as K. Hovnanian's Extra Suite and Extra Suite Plus–are a way to offer privacy and independence while still living together. These self-contained living spaces are more than just a bedroom or guest room, they can include features like private entrances, baths, living areas, and kitchenettes.
Step 3: Choose Which Type of Community is Right for You
Types of Maryland New Construction Home Communities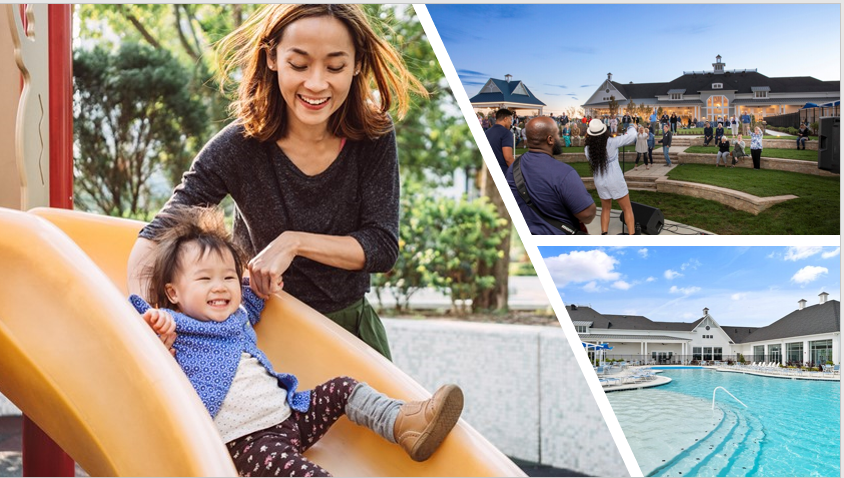 Family-friendly neighborhoods: These neighborhoods, often located near schools and family-friendly activities, typically have amenities that appeal to families, such as pools, playgrounds, and walking trails.
Quiet communities: Located in more rural areas, these communities may have fewer amenities, but offer a more peaceful and relaxed lifestyle with tons of privacy and space.
Master-planned communities: Master-planned communities are typically designed with a specific theme in mind and a variety of architectural styles and home designs to match that look, such as a lodge-inspired home in a cozy wooded neighborhood. They often have tons of amenities in the hopes of creating community hubs, such as parks, pools, clubhouses, and shopping centers. Master-planned communities are a good option for people who want to live in a place with a lot to offer, but they can also be more expensive than other types of communities.
Golf communities: Golf communities typically have a private golf course to offer quick and frequent access to golf lovers. Other amenities, such as clubhouses, pools, and tennis courts make these great places to live for active families or individuals. However, they can also be more expensive than other types of communities.
Waterfront communities: Waterfront communities are located on the coasts of lakes, bays, rivers, or the ocean, allowing residents to enjoy water sports and activities, such as swimming, boating, and fishing. They can offer relaxed environments with stunning views, however, they can also be more expensive than other types of communities.
Mountain communities: Mountain communities are located in the mountains, offering residents the opportunity to enjoy the great outdoors. Hiking, biking, and skiing make these communities a great option for adventurers and people who want to live in a community with a more natural setting. However, the fact that they can be more remote means they may not be everyone's taste.
Gated Community: Gated communities require some sort of pass, identification, or prior authorization to enter the community through a physical barrier like a gate, wall, or fence. This can offer a sense of security, quieter neighborhoods, and reduced through-traffic that makes it safer for kids to play and neighbors to chat. On the other hand, some find gated communities a bit too insular for their liking and prefer visitors to be able to drop by more easily.
Active 55+ Community: Designed for adults age 55 and older, these resort-style communities offer lovely homes with minimal maintenance and a variety of activities and amenities, such as social clubs, fitness centers, and transportation services.
For example, K. Hovnanian's® Four Seasons at Kent Island feature condo's and single family homes designed for 55-year-old and older adults who are ready to enjoy their golden years to the fullest. Whether you're challenging friends to a pickleball match, taking a dip in the community pool, exploring the nature of parks and walking trails, or enjoying a good meal at the community club, you'll never run out of things to do in your next, exciting chapter.
HOA or No HOA
An HOA, or Homeowners Association, is a bit like a mini-government for common-interest communities and neighborhoods.
Like anything else, HOAs have their pros and cons. While some homeowners might not like having regulations regarding things like exterior decorating, others enjoy the maintenance, amenities, neighborhood events, high property values, conflict resolution, and overall sense of community an HOA offers.
Step 4: Consider Whether to Build Your New Home or Move In Now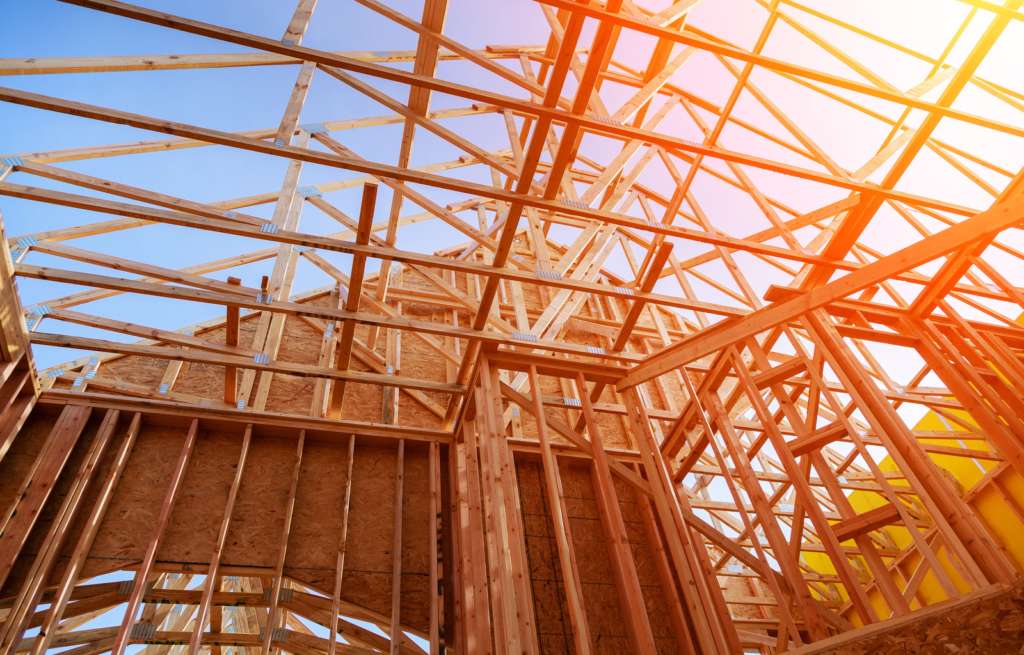 New construction homes all offer some common advantages, like high energy efficiency standards, updated technology, guaranteed adherence to new building codes, and more.
Within new construction homes, there are also key differences between a few common options.
To-Be-Built Homes
These homes begin with just a plot of land in a community. Opting for a to-be-built home gives you the opportunity to choose structural elements, finishes, and upgrades then watch your dream home be built from the ground up.
It's a great way to have the customization of starting from scratch without having to go through various stages of architecture, engineering, and permitting–your home builder has already done that for you! It's a great choice for anyone who has a vision or particular wants for their new home, but the process is longer and involves more decisions.
Move-in Ready Homes
If you love the concept of closing on your home, picking up the keys, setting down your couch, and not having to make any construction decisions, consider a move-in ready home.
Move-in Ready Homes are completely built and curated by construction and interior design teams when you buy them so that you won't need to spend time choosing which tiles go with which cabinets.
If you've ever toured a model home and wished that you could move in on the spot, a move-in ready home may be a great option for you.
Spec or Quick Move-In Homes
A happy medium between the two previous options is a Quick Move-in home. This is a house that's already been built, but still has room for decisions on certain upgrades and design elements, so your home reflects your needs and personal style.
If you like the idea of a blank canvas, but don't want to wait for your house to be built from the ground up, a Quick Move-in home may be a good option for you.
Step 5: Find the Right Maryland Home Builder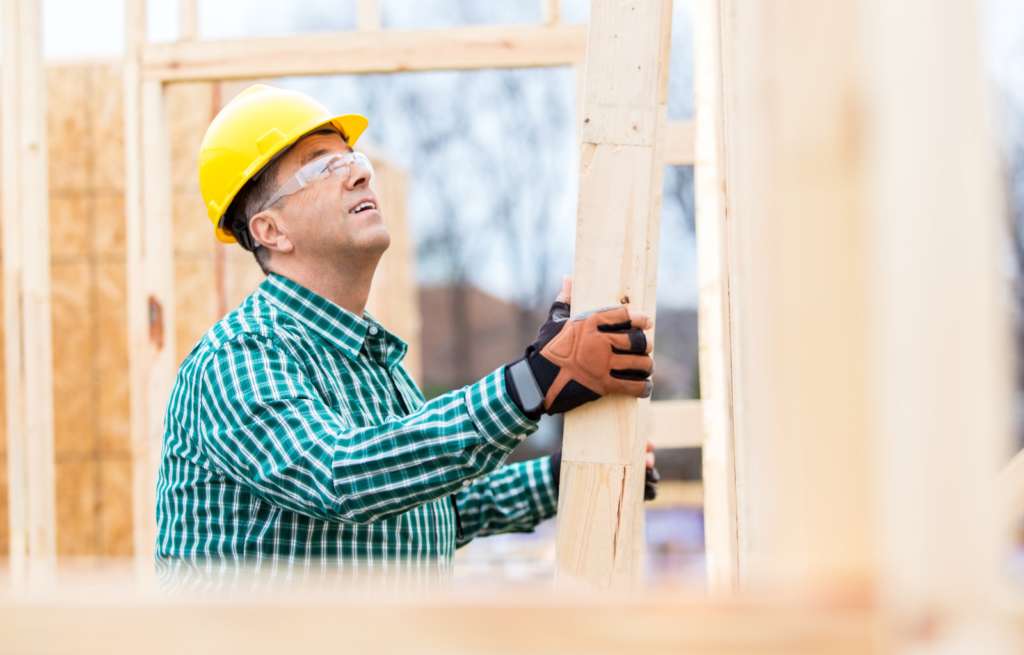 It can be hard to know where to start looking for a new home builder or who to choose. We might be biased, but we think K. Hovnanian Homes is a great choice if you're looking for a new home builders in Maryland.
Schedule an Appointment or Tour a Model Home – A home builder's website is a good place to start your search, but nothing beats seeing their homes in person. If you find a Maryland home builder you're interested in, making an appointment with a Sales Consultant and touring a model home is an excellent way to get a feel for the team you'd be working with and the home you could be living in.
Discuss Exterior & Interior Design Options — The exterior and interior design of your house are part of what makes it a home that reflects your personality and needs.
It's crucial to know what kind of flexibility, choices, and finishes a builder might offer, such as what you can expect in terms of cabinetry, flooring, tiles, exterior elevation, and more.
At K. Hovnanian Homes in Maryland, we're proud to offer our innovative "Looks" interior design collections (available at select communities), making great design easy, user-friendly, and transparent. In a simple, streamlined process, we walk you through cohesive aesthetic design styles, such as Farmhouse and Loft style, while leaving plenty of options to personalize your home.
Check Home Builder Incentives, Lending Options & Special Offers – Some Maryland home builders may be willing to offer incentives to help make your dream of homeownership a reality It's always a good idea to check what a home builder can offer in terms of financing, promotions, and discounts.
Step 6: Prepare Your Finances and Finalize Your Mortgage
Buying a new home is a big financial decision, so it's important to be prepared. Unless you're buying your home outright, your mortgage is a crucial part of the process.
Here are some tips on how to prepare your finances and finalize your mortgage:
Get pre-approved for a mortgage. This will give you an idea of how much you can afford to borrow from lenders and will make your offer more attractive to sellers.
Save up for a down payment. The larger your down payment, the lower your monthly payments will be.
Check your credit score. Your credit score will affect the interest rate you're offered on your mortgage.
Shop around for a mortgage lender. Compare interest rates and fees from different lenders before you choose one. Be sure to check for special offers and incentives your home builder may be offering.
Read the closing disclosure carefully. This document outlines all of the terms of your mortgage, so it's very important to know and understand what you're signing.
Once you've found a lender and agreed on the terms of your mortgage, here are a few more things to keep in mind:
Closing costs. In addition to the monthly mortgage payment, you'll also have to pay closing costs, which typically range from around 2% to 5% of the total purchase price of the home.
Escrow account. An escrow account is a separate account that holds money for your property taxes and homeowners insurance. The lender will collect money from you each month and deposit it into the escrow account.
Title insurance. Title insurance protects you in case there are any problems with the title to the property.
While the process may seem overwhelming at first, when buying a K. Hovnanian home, we offer multiple free resources to avoid common stumbling blocks and help you sail through the process. Our in-house mortgage company, K. Hovnanian® American Mortgage, L.L.C.™(KHAM), also offers a variety of loan programs to work with your budget and needs. Reach out to a KHAM representative today to learn more.
Step 7: Get Ready for Your New Home in Maryland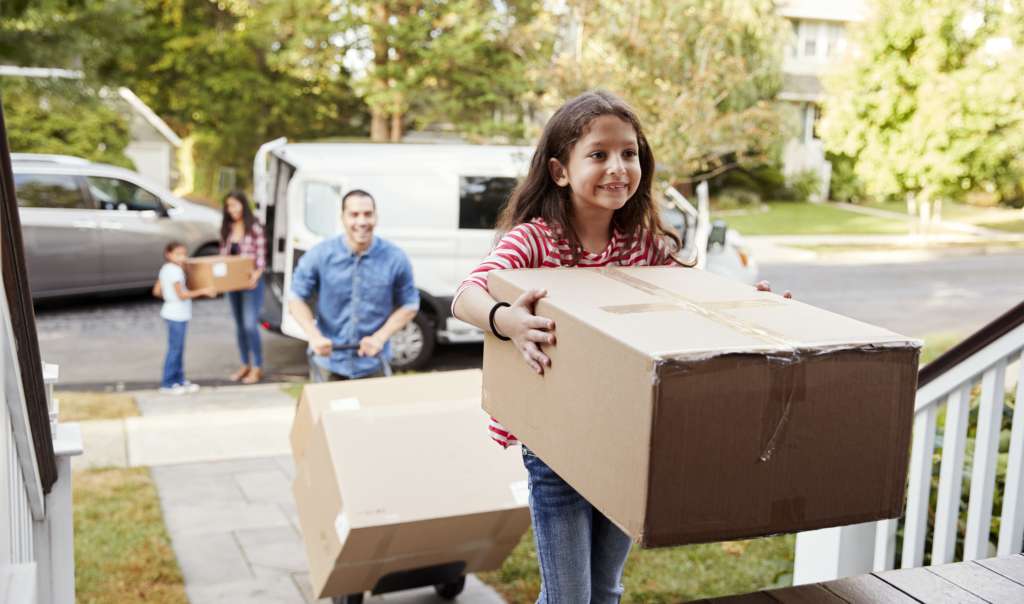 After you've gotten through our first six steps, all that's left is – well, a lot.
The full moving process – from decluttering, packing, planning, furniture, and design choices to your actual move-in day – is undeniably a laundry list in and of itself. It can be an exciting and stressful time and there are plenty of things to do to get ready, but by starting early and planning ahead, you can make things much more organized and simple.
Here are some tips on getting ready to move into your new construction home:
Start packing early. This will give you time to sort through your things, trim down on excess, pack your belongings carefully, and avoid last-minute stress.
Create a moving checklist. This will help you keep track of everything that needs to be done before, during, and after the move.
Set up utilities and connectivity. Make sure that your electricity, gas, water, internet, and phone service are all set up and ready to go on your move-in date.
Take safety precautions for children and pets. Make sure that your new home is safe for your children and pets, and that they have a safe place to play and explore.
Unpack your belongings slowly and carefully. Take your time and enjoy the process of getting settled into your new home. Don't feel bad if you realize some of the things you owned in your last home just don't look or feel right in your new space.
Here are some additional tips:
Label your boxes clearly. This will make it easy to find what you need when you're unpacking, or if you need to locate something quickly before or after the move. Writing the name of the room the items in the box go in as well will help movers or friends know where to put things down, giving you a leg up on a more organized unpacking process.
Pack a "first night" box. This should include everything you need for your first night in your new home, such as toiletries, food, bedding, and a change of clothes.
Don't forget the small stuff. Don't forget to pack things like light bulbs, batteries, cleaning supplies, and other essentials.
Ask for help. If you have friends or family who are willing to help you move, don't be afraid to ask for their assistance.
Moving into a new construction home in Maryland can be a lot of work, but it's also an exciting time. By following these tips, you can make the process go smoothly and enjoy your new home in no time.
So, are you ready to start your new life in Maryland? Visit K. Hovnanian Homes and browse our selection of new construction homes in Maryland today and find the perfect home for you. With a wide variety of styles and floor plans to choose from, we're sure you'll find the perfect home for your needs and budget. And with our convenient locations and amenities, you'll be able to enjoy all that Maryland has to offer.
Last Updated on September 27, 2023