Considering new construction homes in Arizona? If so, you're not alone! Arizona is a beautiful state with a lot to offer, from its thriving metropolis to its stunning desert landscapes – and thanks to it's warm weather, stunning scenery, and growing economy it makes it a wonderful and popular state for new homebuyers and a new construction home is the perfect way to get exactly what you're looking for in your home. But before you start shopping, there are a few things you need to know.
Buying a new construction home is a different process than buying an existing home. There are a lot of things to consider, from deciding where you want to live and finding the right home builder to choosing the right style of home and floor plan.
In this guide, we'll walk you through everything you need to know. So whether you're a first-time Arizona homebuyer or you're just looking for a change, this guide is for you.
7 Steps to Buying a New Construction Home in Arizona
Step 1: Decide Where in Arizona You Want to Live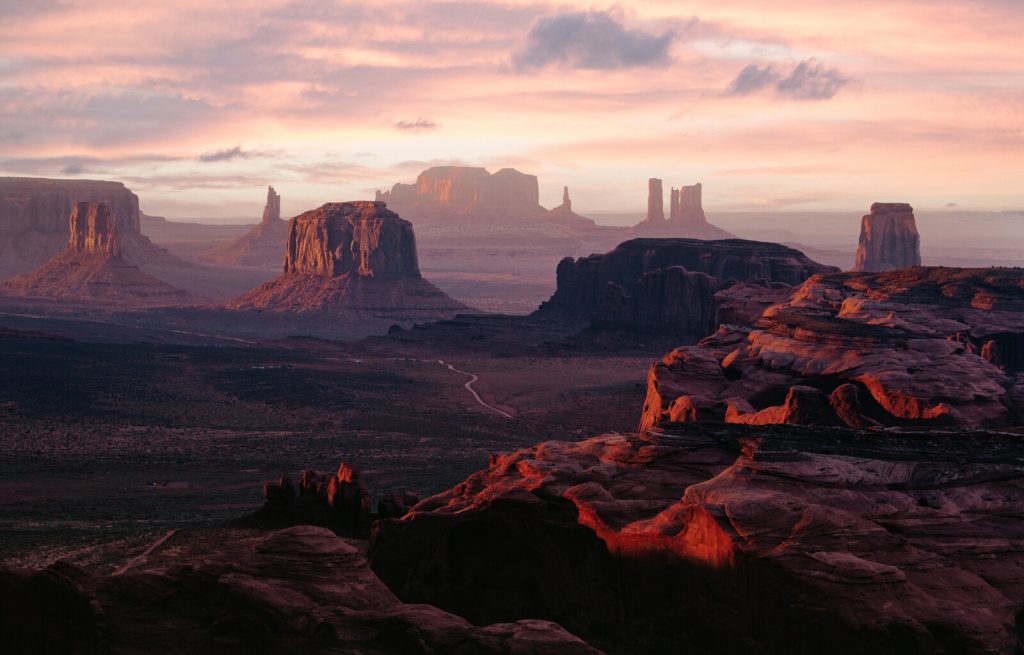 Location, Location, Location. No matter where you live in Arizona, you can expect plenty of sunshine, outdoor recreation, and a year-round patio season (after all, there's a reason why all of K. Hovnanian's homes in Arizona include covered patios).
Both tourists and residents alike will tell you there's no place like Arizona – from awe-inspiring natural wonders like the Grand Canyon and the red rocks of Sedona, to rich cultural heritages, histories, arts, and cuisines. Arizona offers an array of timeless experiences and unfathomable adventures – on top of which, K. Hovnanian Homes offers a wide variety of beautiful homes and communities to match!
If you've been dreaming of replacing your snow shovel with a barbecue grill, you can't go wrong anywhere within the Grand Canyon State.
Cant wait? Start your new life in Arizona today! Browse our selection of New Homes in Arizona and find the perfect home to start your new adventure.
But if you're looking to narrow things down a bit, here are a few of the top places to live in Arizona.
Phoenix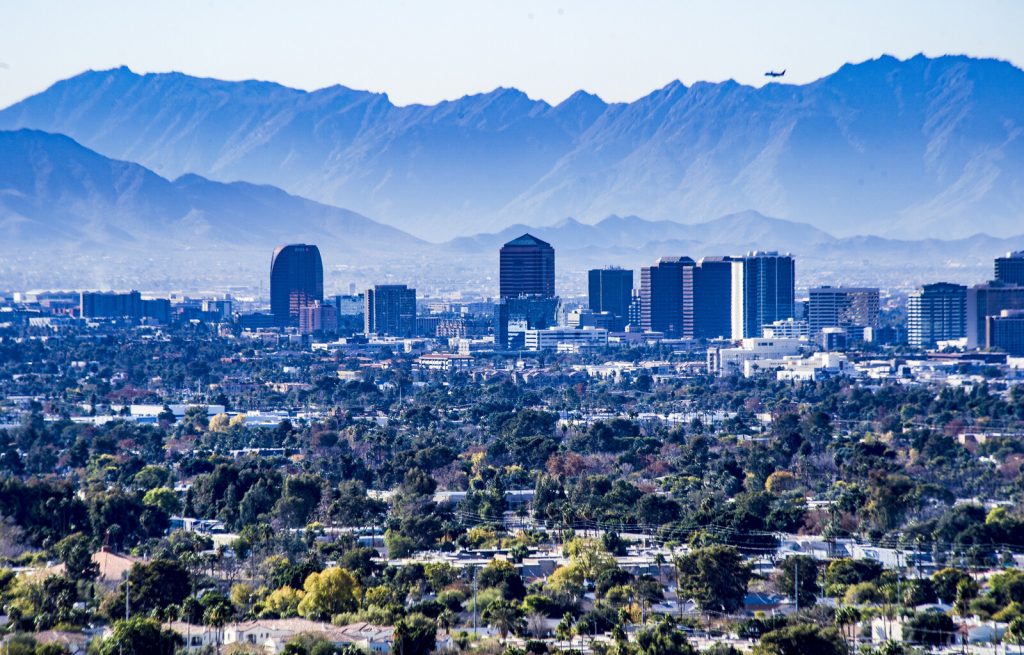 The state capital and most populated city in Arizona, Phoenix is widely recognized as the state's cultural hub.
Boasting a rich arts and culture environment, with a wealth of museums and performance venues from the Phoenix Symphony at Symphony Hall to major musical acts at The Van Buren and Celebrity Theatre, Phoenix is also home to Footprint Center where you can catch a professional basketball game with the Phoenix Suns. Additionally, Phoenix offers a vibrant array of shopping and dining choices that would make any fashionista or foodie proud.
Nature lovers will find spectacular views and plenty of outdoor recreation throughout the Sonoran Desert at places like Phoenix Mountain Preserve, Camelback Mountain, Papago Park, and South Mountain Park and Preserve, just to name a few. Phoenix also offers a variety of public transportation options, four major sports teams, an international airport, and a booming job market – particularly in technology, healthcare, government, and transportation.
Interested in Phoenix? Come see our full selection of new construction homes in Phoenix or contact us today to learn more about new K. Hovnanian homes for sale in Phoenix, AZ.
City of Maricopa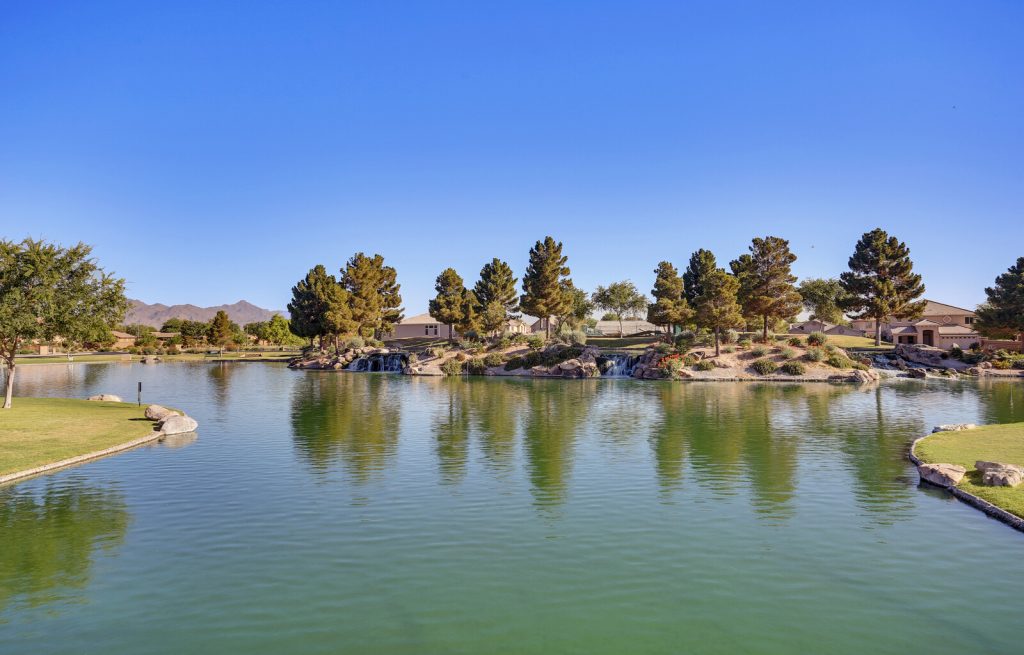 If you'd like a small-town living experience to counterbalance urban attractions, consider Maricopa.
The Maricopa area offers low taxes and a more affordable standard of living. It can be a great place to retire or to grow your career thanks to strong employment opportunities in information technology, agricultural technology, automotive and engineering, professional services and healthcare.
The Ak-Chin Circle Entertainment Center means there will always be plenty to do, whether you're looking to bowl with friends or catch the latest blockbuster at the theater. If you find yourself missing the big city vibe, Phoenix is just a short commute away.
You'll also have convenient access to Arizona's stunning natural desert landscape, including the Sonoran Desert National Monument.
Thinking about Maricopa? Check out our selection of new homes in Maricopa AZ or contact us today to learn more about new K. Hovnanian homes for sale in Maricopa, Arizona.
Glendale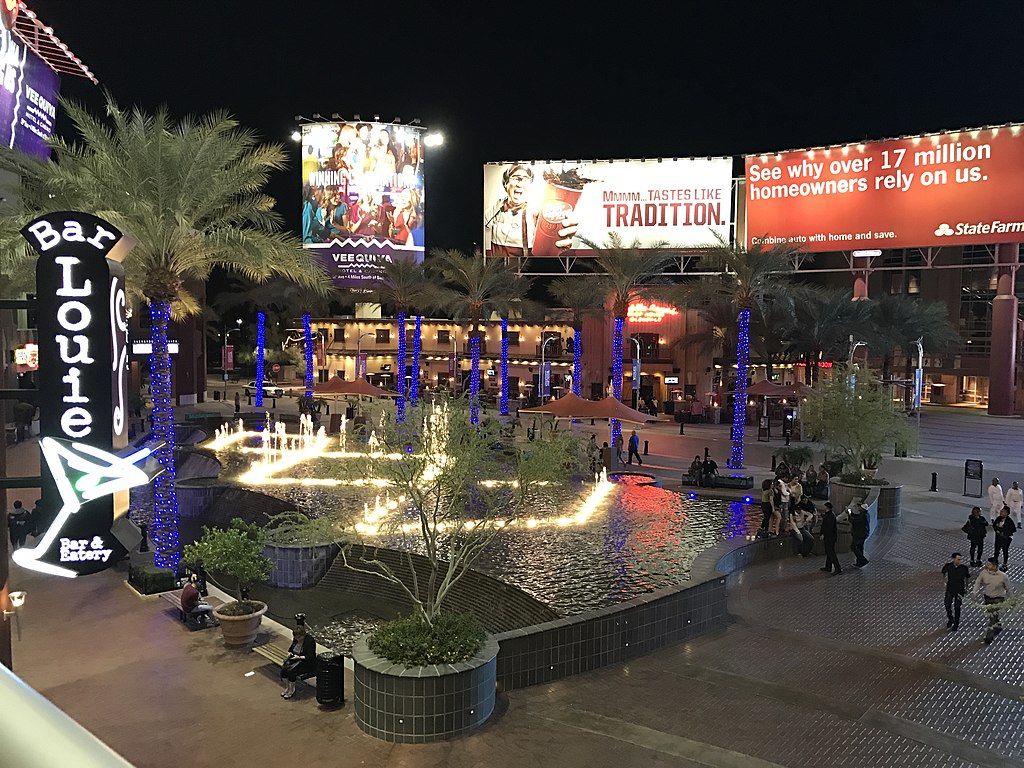 Glendale is packed with entertainment and is an ideal choice for families with kids. This friendly, diverse community offers affordability, excellent schools, and a variety of kid-friendly attractions and local parks.
The bustling Westgate Entertainment District and State Farm Stadium is a hub of festivals, concerts, major sporting events, and more – not to mention the charms of historic downtown Glendale, and the breathtaking landscapes of Estrella Mountain Regional Park and White Tank Mountain Regional Park.
Gilbert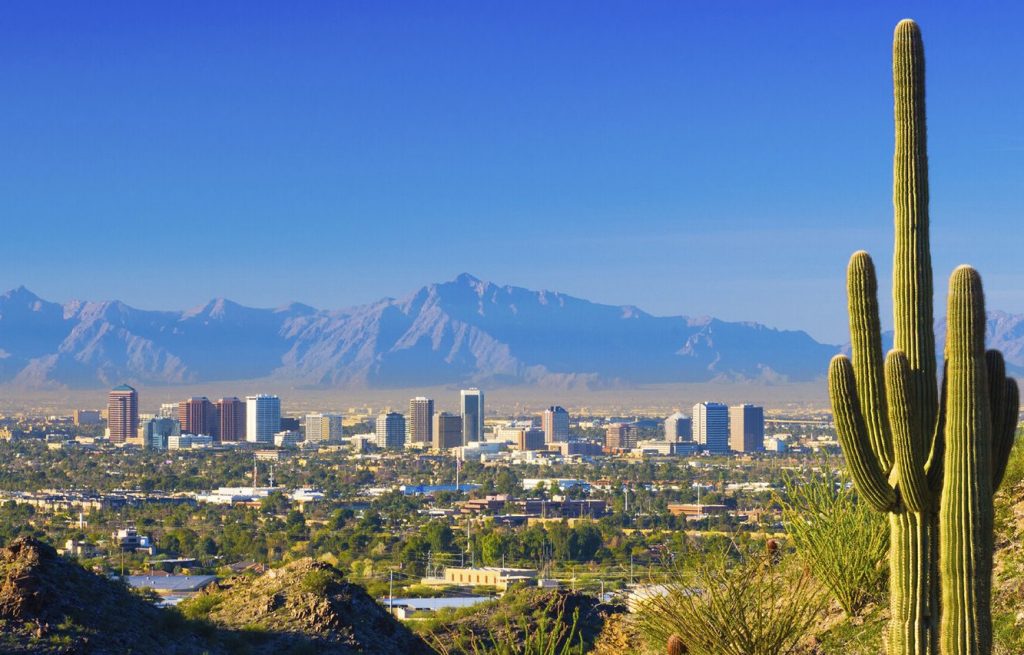 Once a small agricultural town, Gilbert has become the site of surging job growth, economic development, and a lively burgeoning city.
East valley employment hubs like Gilbert's Rivulon Office Park, Mesa Sky Bridge and Chandler Airpark offer an array of opportunities with employers such as Liberty Mutual Insurance, Morgan Stanley, Isagenix and FedEx as well as a number of retail and commercial development projects. Plus, Intel, Google, PayPal and Bank of America all have offices and even business campuses in the East Valley.
Golf enthusiasts will find a whopping 100 golf courses within 20 miles of Gilbert, and the incredible 10,000-acre San Tan Mountain Regional Park offers endless opportunities for hiking, mountain biking, horseback riding and more.
Casa Grande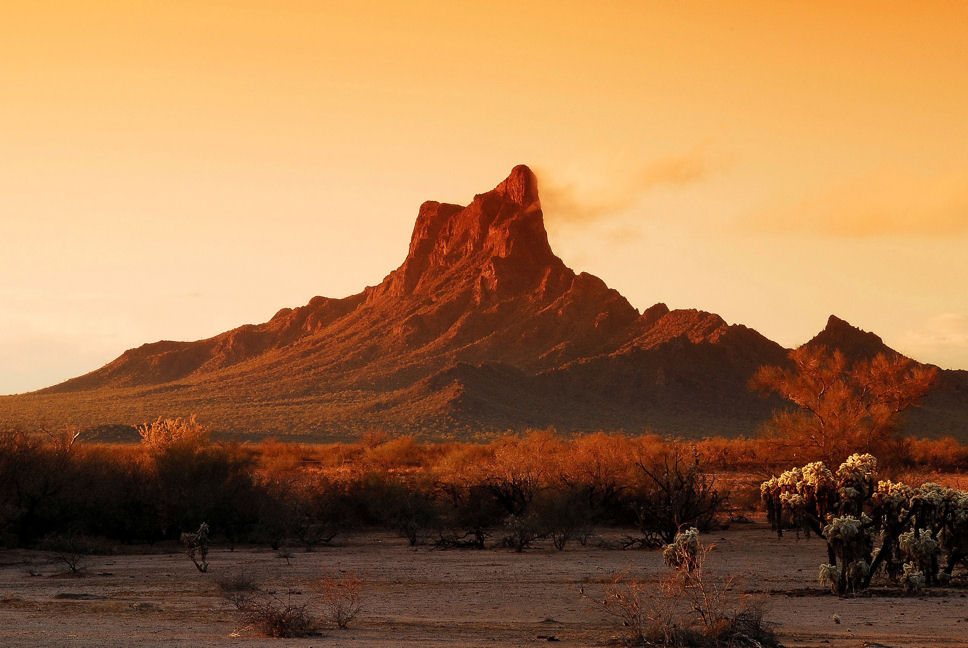 Casa Grande is another great choice for anyone looking to develop their career. This city spans a wide variety of industries, including aerospace, construction, and information technology, and a variety of entertainment and recreation options.
Whether you want to go skydiving or marvel at the fields of wildflowers from Picacho Peak, you'll always find something to do in Casa Grande.
It's also conveniently located about halfway between Tucson and Phoenix.
Thinking about Casa Grande? Check out our selection of new homes in Casa Grande AZ or contact us today to learn more about new K. Hovnanian homes for sale in Casa Grande, Arizona.
Step 2: Choose The Type of New Home You Want to Live In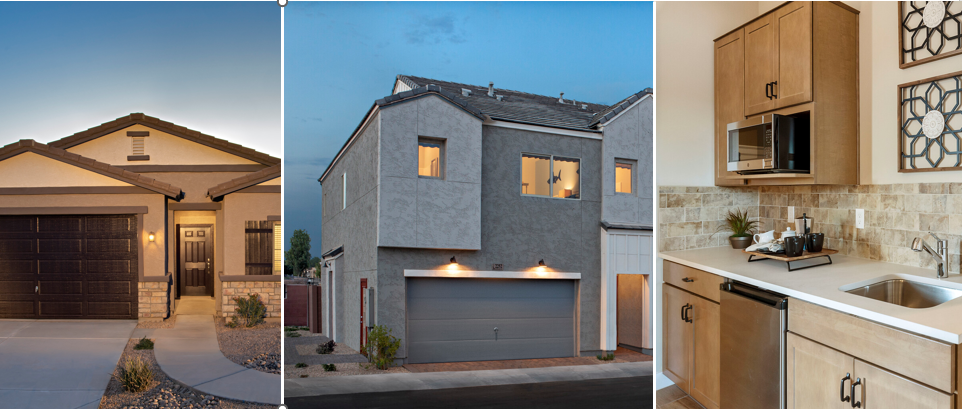 Some benefits of homeownership apply no matter what kind of home you live in – you'll be living in a space that you have freedom to personalize as you wish, and you'll be building equity over time by owning rather than renting.
But there are also key differences between different kinds of homes, which are important to consider.
Let's look at some common options for new construction homes in Arizona.
Single-Family Homes
When you picture a generic home, you probably picture a single-family home. A detached structure meant for one family unit (whatever family means to you), a single-family home is a great choice for anyone prioritizing privacy and space – whether that means more bedrooms, a backyard, or simply plenty of room to stretch out.
While you may still have next-door neighbors, you won't share an interior wall with anyone, and will have a certain amount of outdoor space to yourself. You'll also have the opportunity for renovation and expansion – though you'll also be responsible for repairs and maintenance.
While single-family homes can cost more than some alternatives, they can also be a savvy financial investment.
Townhomes
If you'd like something halfway between a house and an apartment, a townhome could be for you. These multi-level structures have at least two floors and are attached to other living units by one or both walls.
If you enjoy the sense of community that can come from being close to your neighbors, shared amenities like a community pool or park, and a living environment that's somewhere between urban and suburban, townhomes could be an ideal (and affordable) alternative to a detached home.
They're equally suited to first-time homebuyers who've outgrown apartment living and older homeowners who might be looking to downsize.
Multi-Generational / Extra Suites
As multigenerational living is on the rise, consider homes with design features like our signature Extra Suite Plus option – a self-contained living space within a larger home that's somewhere between a guest room and a guest house.
More than just a bedroom, our Extra Suite and Extra Suite Plus designs can include features like private entrances, baths, living areas, and kitchenettes. They're perfect for families with grandparents, adult children who haven't completely left the nest, or long-term guests.
Step 3: Choose Which Type of Community is Right for You
Arizona is home to a wide variety of new construction home communities, each with its own unique appeal. Whether you're looking for a family-friendly neighborhood with a pool and playground, a quiet oasis in the desert, or a waterfront community with stunning views, you're sure to find the perfect new construction home community in Arizona.
Types of Arizona New Construction Home Communities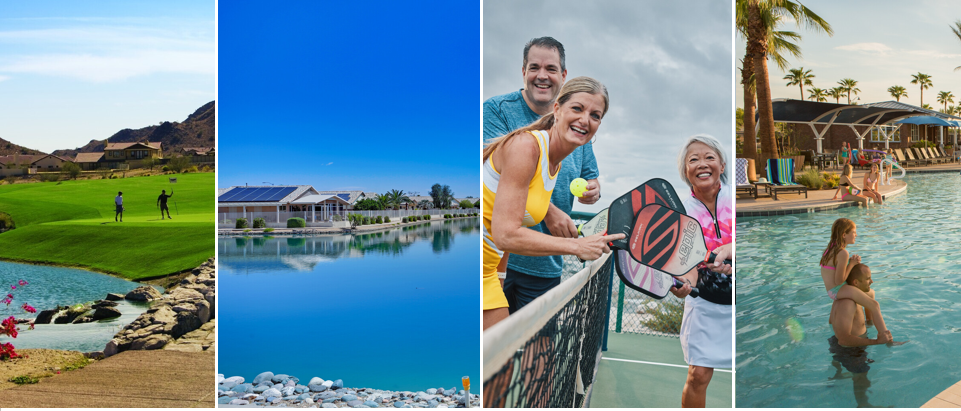 Family-friendly neighborhoods: These neighborhoods typically have amenities that appeal to families, such as pools, playgrounds, and walking trails. They are often located in close proximity to schools and other family-friendly activities.
Quiet communities: These communities are typically located in more rural areas and offer a more peaceful and relaxed lifestyle. They may have fewer amenities than family-friendly neighborhoods, but they often offer more privacy and space.
Master-planned communities: Master-planned communities are typically designed with a specific theme in mind, such as a Mediterranean village or a Tuscan villa. They often have a variety of architectural styles to choose from, as well as a wide range of amenities, such as parks, pools, clubhouses, and shopping centers. Master-planned communities are a good option for people who want to live in a community with a lot to offer, but they can also be more expensive than other types of communities.
Golf communities: Golf communities are designed for people who love to golf. They typically have a private golf course, as well as other amenities, such as clubhouses, pools, and tennis courts. Golf communities can be a great option for people who want to live in a community where they can enjoy golfing without having to travel far. However, they can also be more expensive than other types of communities.
Waterfront communities: Waterfront communities in are located on lakes, rivers, or the ocean. They offer residents the opportunity to enjoy water sports and activities, such as swimming, boating, and fishing. Waterfront communities can be a great option for people who love the water and who want to live in a community with a relaxed atmosphere. However, they can also be more expensive than other types of communities.
Mountain communities: Mountain communities are located in the mountains. They offer residents the opportunity to enjoy outdoor activities, such as hiking, biking, and skiing. Mountain communities can be a great option for people who love the outdoors and who want to live in a community with a more natural setting. However, they can also be more remote than other types of communities.
Gated Community: Gated communities are another option to consider and are exactly what they sound like: any collection of homes which limits access to non-residents through a physical barrier like a gate, wall, or fence. Common benefits include a sense of security, quieter neighborhoods, and reduced through-traffic that makes it safer for kids to play and neighbors to chat. On the other hand, some find gated communities a bit too insular for their liking and prefer visitors to be able to drop by more easily.
Active 55+ Community: Designed for people who are 55 years of age and older, These resort-style communities offer lovely homes with minimal maintenance and a variety of activities. They offer a variety of activities and amenities, such as social clubs, fitness centers, and transportation services.
For example, Active lifestyle communities at K. Hovnanian Homes are designed for 55-year-old and older adults who are ready to enjoy their golden years to the fullest. Whether you're challenging friends to a match on the sports court, taking a dip in the community pool, exploring the dog park with your canine friend, or enjoying a good meal in the barbecue pavilion, you'll never run out of things to do in your next, exciting chapter.
HOA or No HOA
An HOA, or Homeowners Association, is a bit like a mini-government for common-interest communities and neighborhoods.
Like anything else, HOAs have their pluses and minuses. While some homeowners might chafe at regulations on things like exterior decorating, others enjoy the high levels of maintenance that HOA communities often have – as well as amenities, neighborhood events, high property values, conflict resolution, and an overall sense of community.
Step 4: Consider Whether to Build Your New Home or Move In Now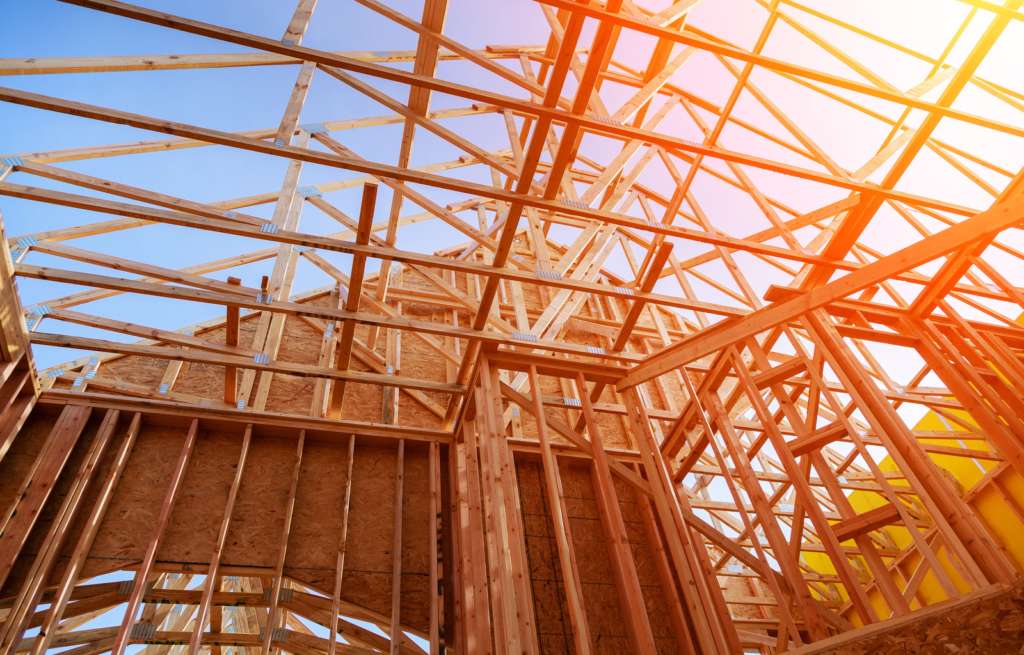 New construction homes all offer some common advantages, like adherence to new building codes, the latest technology, high energy efficiency standards, and more.
But there are also key differences between a few common options.
To-Be-Built Homes
To-be-built homes are new homes that have yet to be built or constructed. It all starts with just a plot of land in a community.
Opting for a to-be-built home gives you the option to watch your dream home be built from the ground up.
This allows you to choose your home design and homesite and gives you more freedom to decide structural and non-structural options in advance – like adding an extended patio, switching out a loft for an extra bedroom, or upgrading your flooring.
While the process is longer and involves more decisions, it's a great choice for anyone who wants their new home just as they envisioned it.
Move-in Ready Homes
If you love the idea of moving in with nothing but your suitcase, consider a move-in ready home.
Move-in Ready Homes are completely built and curated by our interior design team – these homes come equipped with beautiful finishes and modern layouts, so that you won't need to spend time choosing which tiles go with which cabinets.
If you've ever toured a model home and wished that you could move in on the spot, a move-in ready home may be a great option.
Spec or Quick Move-In Homes
A happy medium between the two options above would be a new home that's already been built but still has room for decisions on certain upgrades and options, so that you have more opportunity to fit your home to your needs and personal style.
If you like the idea of a blank canvas, but don't like the idea of waiting for a new construction home to be built from scratch, consider these brand-new homes that are waiting for you to come and make them your own.
Step 5: Finding the Right Arizona Home Builder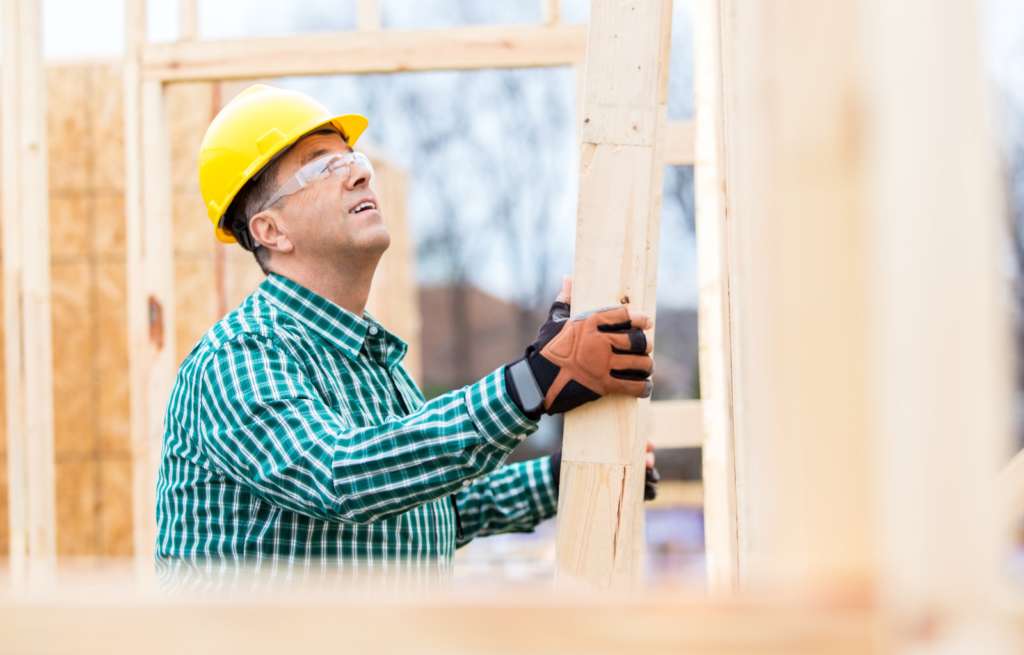 We might be biased, but we think K. Hovnanian Homes is a great choice if you're looking for a new home builder in Arizona.
That said, there are lots of options, and it can be hard to know where to start and which to choose. Here are some steps to go through:
Schedule an Appointment or Tour a Model Home – A home builder's website is a good place to start your search, but it can only tell you so much.

If you find an Arizona home builder you're interested in, making an appointment with a Sales Consultant, touring a model home, or both – is an excellent way to get a feel for the team you'd be working with and the home you could be living in.
Discuss Exterior & Interior Design Options — Whatever type of home you're interested in, exterior and interior design options are an important factor to consider.

It's crucial to know what kind of flexibility and choices a builder might offer, and what you can expect in terms of cabinetry, flooring, tiles, exterior elevation, and more.
At K. Hovnanian Homes, we're proud to offer our innovative "Looks" interior design collections (available at select communities), making great design easy, user-friendly, and transparent. In a simple, streamlined process, we walk you through cohesive aesthetic design styles, such as Farmhouse and Loft style, while leaving plenty of options to personalize your home.
Check Home Builder Incentives, Lending Options & Special Offers – It's always smart to check what a home builder can offer in terms of financing, promotions, and discounts.

Some Arizona home builders may be willing to offer incentives to help make your dream of homeownership a reality.
Step 6: Prepare Your Finances and Finalize Your Mortgage
Buying a new home is a big financial decision, so it's important to be prepared and unless you're buying your home outright, your mortgage is obviously a crucial part of the process.
Here are some tips on how to prepare your finances and finalize your mortgage:
Get pre-approved for a mortgage. This will give you an idea of how much you can afford to borrow and will make your offer more attractive to sellers.
Save for a down payment. The larger your down payment, the lower your monthly payments will be.
Check your credit score. Your credit score will affect the interest rate you're offered on your mortgage.
Shop around for a mortgage lender. Compare interest rates and fees from different lenders before you choose one and check for any special offers from your home builder.
Read the closing disclosure carefully. This document will outline all of the terms of your mortgage, so it's important to understand what you're signing.
Once you've found a lender and agreed on the terms of your mortgage, it's time to finalize the process.
Here are a few additional things to keep in mind:
Closing costs. In addition to the monthly mortgage payment, you'll also have to pay closing costs. These costs can vary, but they typically range from 2% to 5% of the purchase price of the home.
Escrow account. An escrow account is a separate account that holds money for your property taxes and homeowners insurance. The lender will collect money from you each month and deposit it into the escrow account.
Title insurance. Title insurance protects you in case there are any problems with the title to the property.
While the process may seem overwhelming at first, when buying a K. Hovnanian home, we offer multiple free resources to avoid common stumbling blocks and help you sail through the process. Our in-house mortgage company, K. Hovnanian® American Mortgage, L.L.C.™(KHAM), also offers a variety of loan programs to work with your budget and needs. Reach out to a KHAM representative today to learn more.
Step 7: Get Ready for Your New Home in Arizona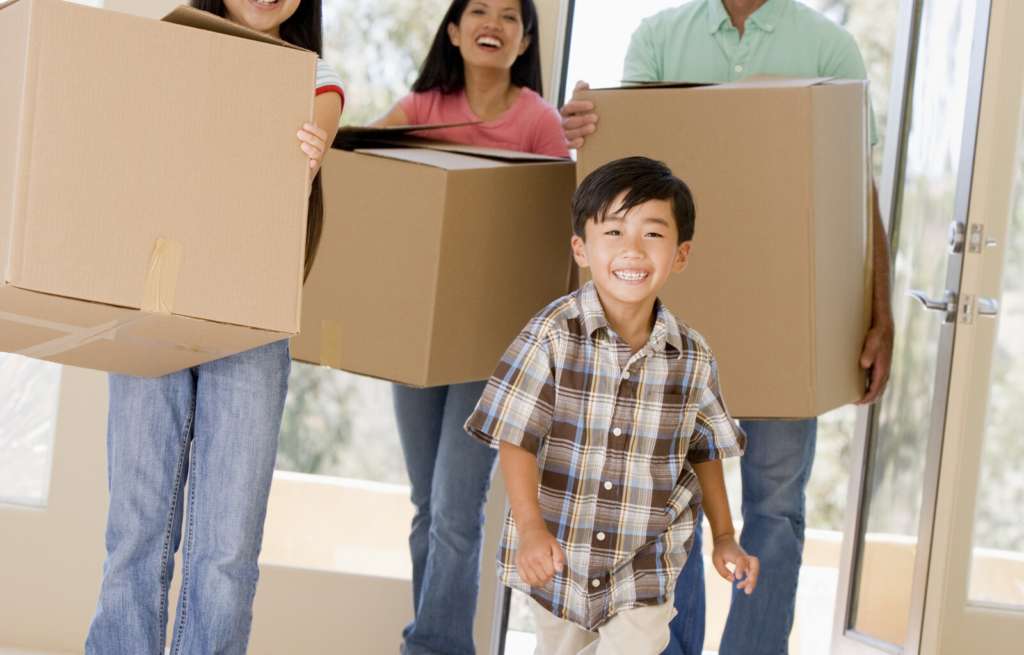 After you've gotten through our first six steps, all that's left is – well, it's a lot.
The full moving process – from decluttering, packing, planning, furniture, and design choices to your actual move-in day – is undeniably complex.
Getting ready to move into a new home can be an exciting and stressful time. There are a lot of things to do to get ready, but by starting early and planning ahead, you can make the process go smoothly.
Here are some tips on getting ready to move into your new construction home:
Start packing early. This will give you time to pack your belongings carefully and avoid last-minute stress.
Create a moving checklist. This will help you keep track of everything that needs to be done before, during, and after the move.
Set up utilities and connectivity. Make sure that your electricity, gas, water, internet, and phone service are all set up and ready to go on your move-in date.
Take safety precautions for children and pets. Make sure that your new home is safe for your children and pets, and that they have a safe place to play and explore.
Unpack your belongings slowly and carefully. Take your time and enjoy the process of getting settled into your new home.
Here are some additional tips:
Label your boxes clearly. This will make it easy to find what you need when you're unpacking.
Pack a "first night" box. This should include everything you need for your first night in your new home, such as toiletries, food, bedding, and a change of clothes.
Don't forget the small stuff. Don't forget to pack things like light bulbs, batteries, cleaning supplies, and other essentials.
Ask for help. If you have friends or family who are willing to help you move, don't be afraid to ask for their assistance.
Moving into a new construction home in Arizona can be a lot of work, but it's also an exciting time. By following these tips, you can make the process go smoothly and enjoy your new home in no time.
So, are you ready to start your new life in Arizona? Visit K. Hovnanian Homes and browse our selection of new construction homes in Arizona today and find the perfect home for you. With a wide variety of styles and floor plans to choose from, we're sure you'll find the perfect home for your needs and budget. And with our convenient location and amenities, you'll be able to enjoy all that Arizona has to offer.
K. Hovnanian American Mortgage, L.L.C. 3601 Quantum Boulevard, Boynton Beach, FL 33426. NMLS #3259 (www.nmlsconsumeraccess.org). Licensed by Arizona Department of Insurance and Financial Institutions. Lic. #906585. ©2023 K. Hovnanian Great Western Homes, LLC. K. Hovnanian Arizona Operations, LLC. ROC 188563. ©2023 K. Hovnanian Arizona New GC, LLC, an Arizona limited liability company. ROC 277023. See Sales Consultant for details. Equal Housing Opportunity.
Last Updated on September 7, 2023