Interest rates have decreased to historic lows this past year, which means lower mortgage payments and greater buying power when you decide to purchase a new home. As the chart below demonstrates, compared to the average 30-year mortgage rate seen over the past five years, today's rates remain very low.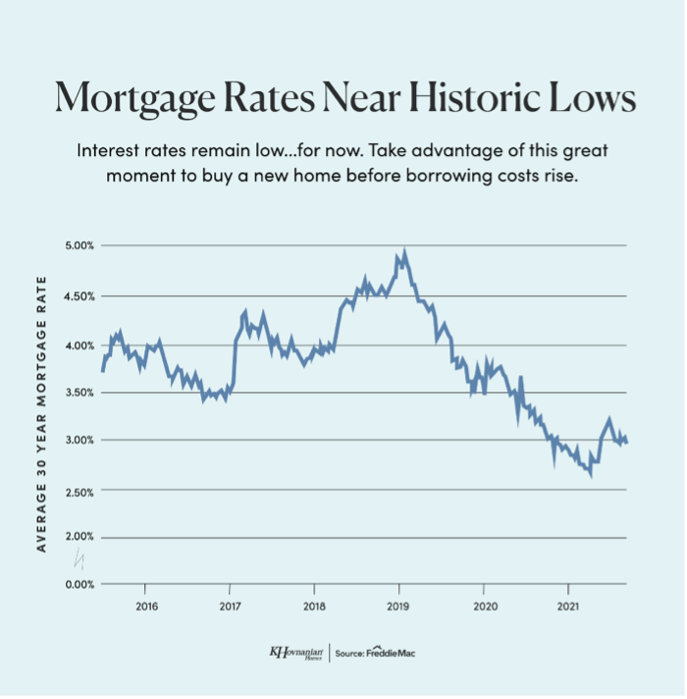 However, it's important to realize that these low mortgage rates won't last forever. In fact, the Federal Reserve recently announced that it would be moving up its timeline for rate hikes as "indicators of economic activity and employment have strengthened."

This is crucial information for those looking to buy a new home in the coming years. If interest rates were to climb from the 3% they're hovering at now to 4%, that would mean a 33% increase on your mortgage's interest costs, greatly reducing your overall buying power.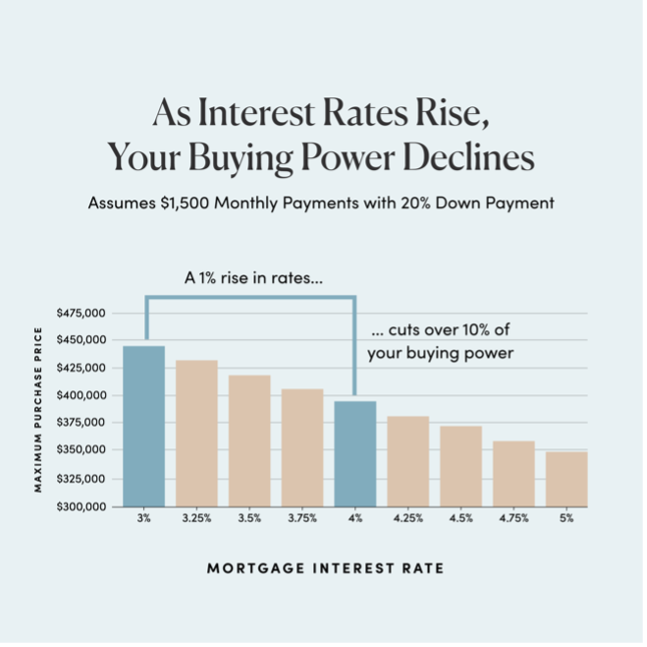 While skittish buyers may be waiting on the sidelines hoping that home prices will decline over the next year, a rising interest rate could eliminate any such savings — not to mention that many experts have declared that the "housing shortage won't end anytime soon."
To give a concrete example of how rising interest rates can significantly affect your total mortgage costs, imagine you're buying a $500,000 home with a 20% down payment ($100,000).
With a 30-year loan at an interest rate of 3%, you can expect a monthly mortgage payment of $1,686. With a 30-year loan at a 4% interest rate, your monthly payment would rise to $1,909.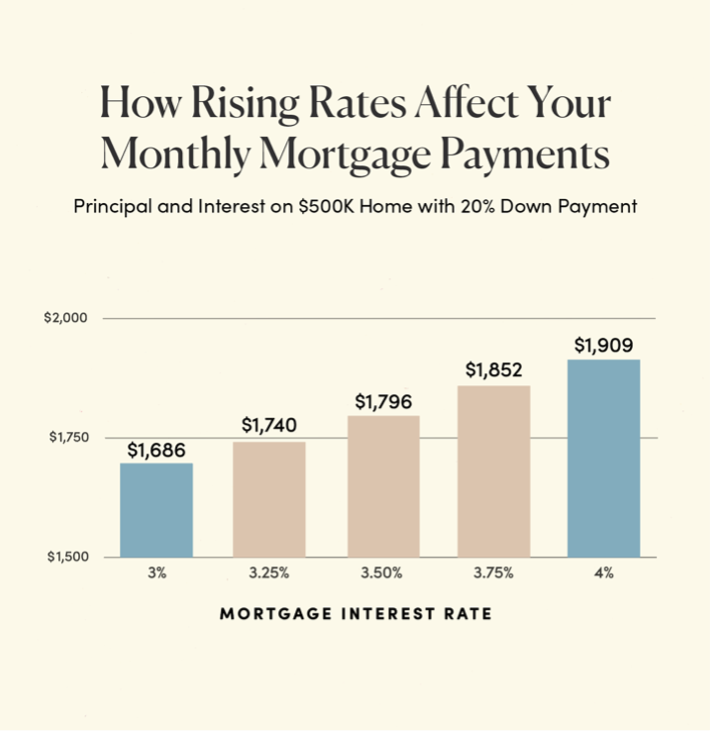 What this means is that a single percentage point increase in your interest rate can result in an additional $80,000 paid over the course of a 30-year mortgage. To put it simply, interest rates matter. And with the Federal Reserve announcing that rate hikes are on the way, now is not the time to sit out the market. Now is the time to get searching for a beautiful new home.
To see all of our new home communities, visit khov.com